1. Open the AscendEX website and click on Finance in the upper left corner of the homepage. Select DOT Slot Auction in the dropdown menu.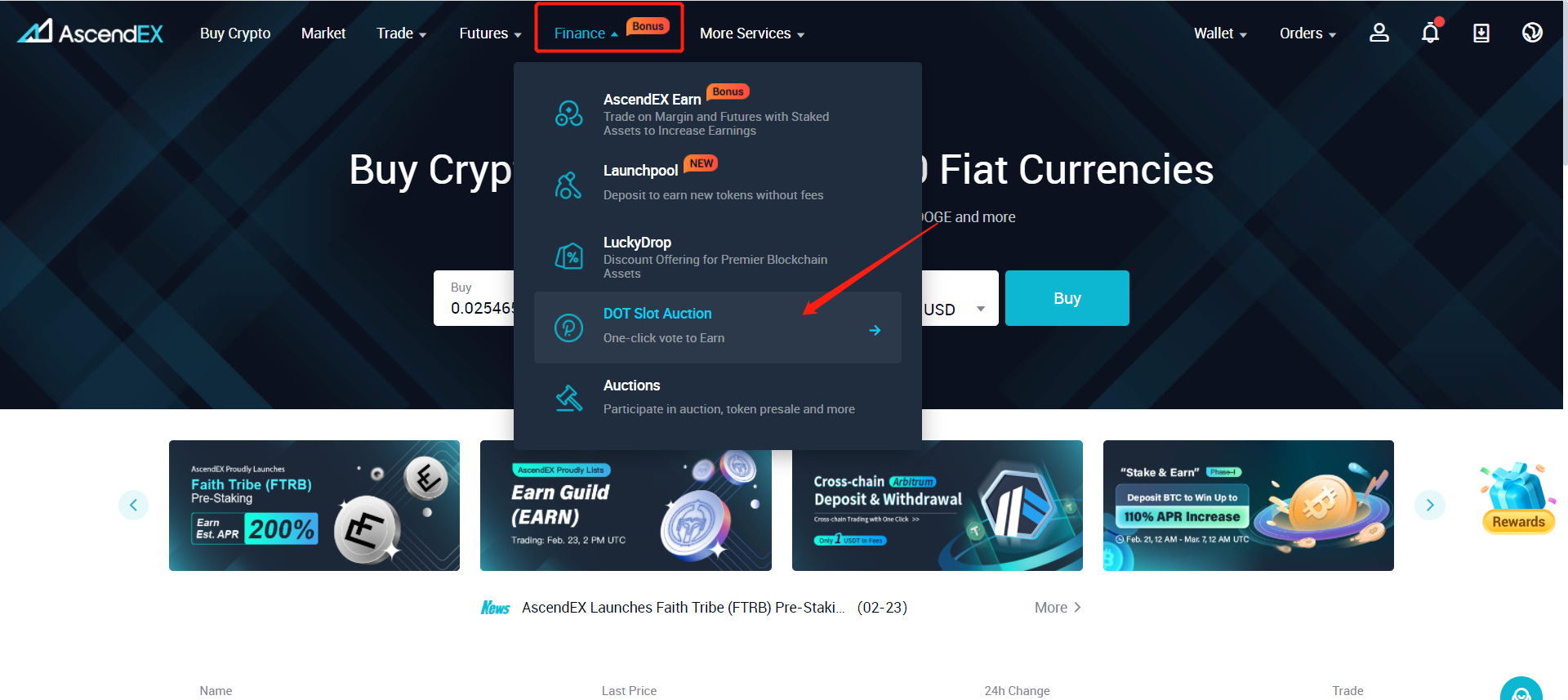 2. On the DOT Slot Auction page, you can view auction projects' details. Click on Vote on the right to vote for your preferred project. Before voting, please carefully read the details of each auction project. You can press the dropdown arrow button on the right of each project to view its profile, or you can click on Learn More to see more project details or visit the project's official website for more details.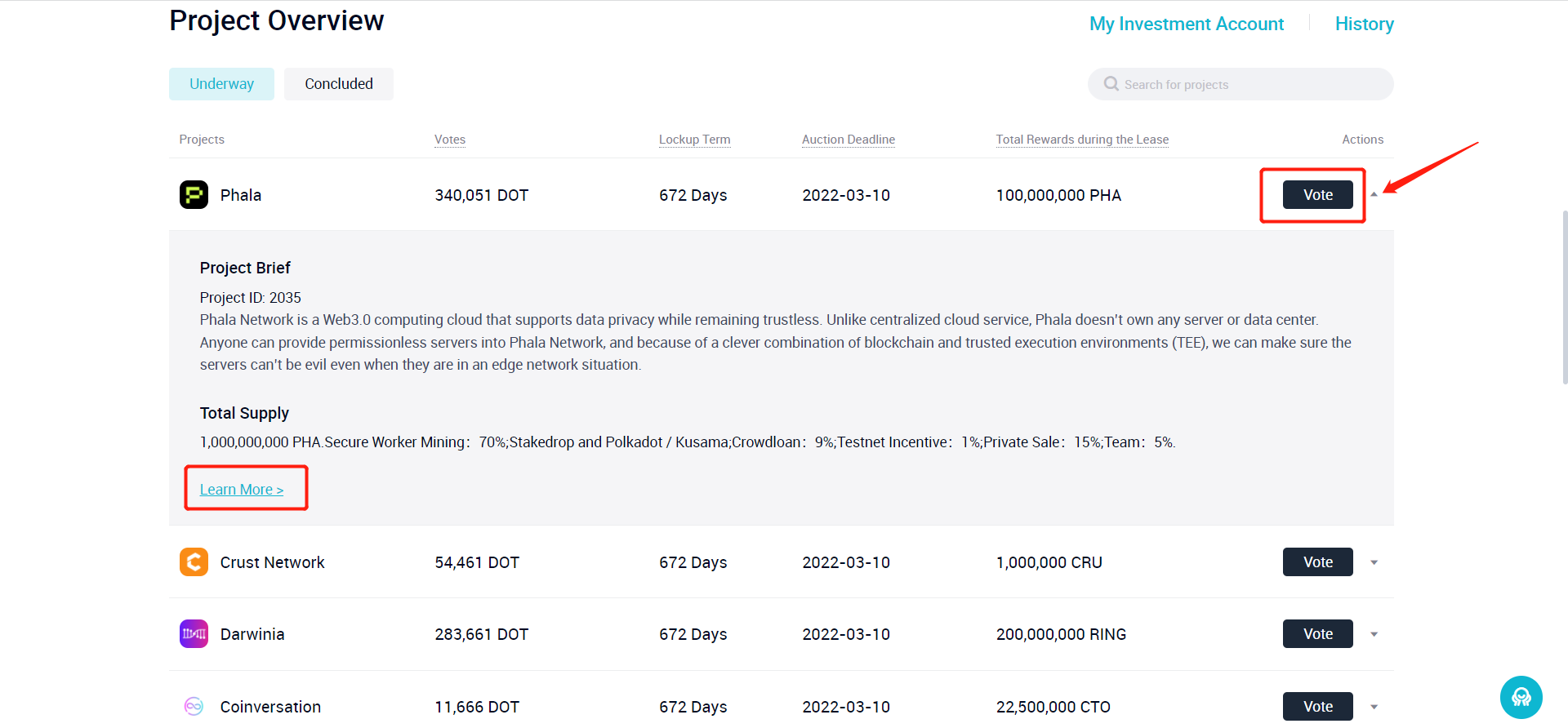 3. On the voting popup window, enter your staked DOT amount to vote for your preferred project and click on Confirm to complete the vote. You can check your account to view your DOT amount available for voting or click on Max on the right of the amount column to enter all your available DOT with one click. If your balance is insufficient, you can press the purchase button to jump to the trading page to buy DOT with one click.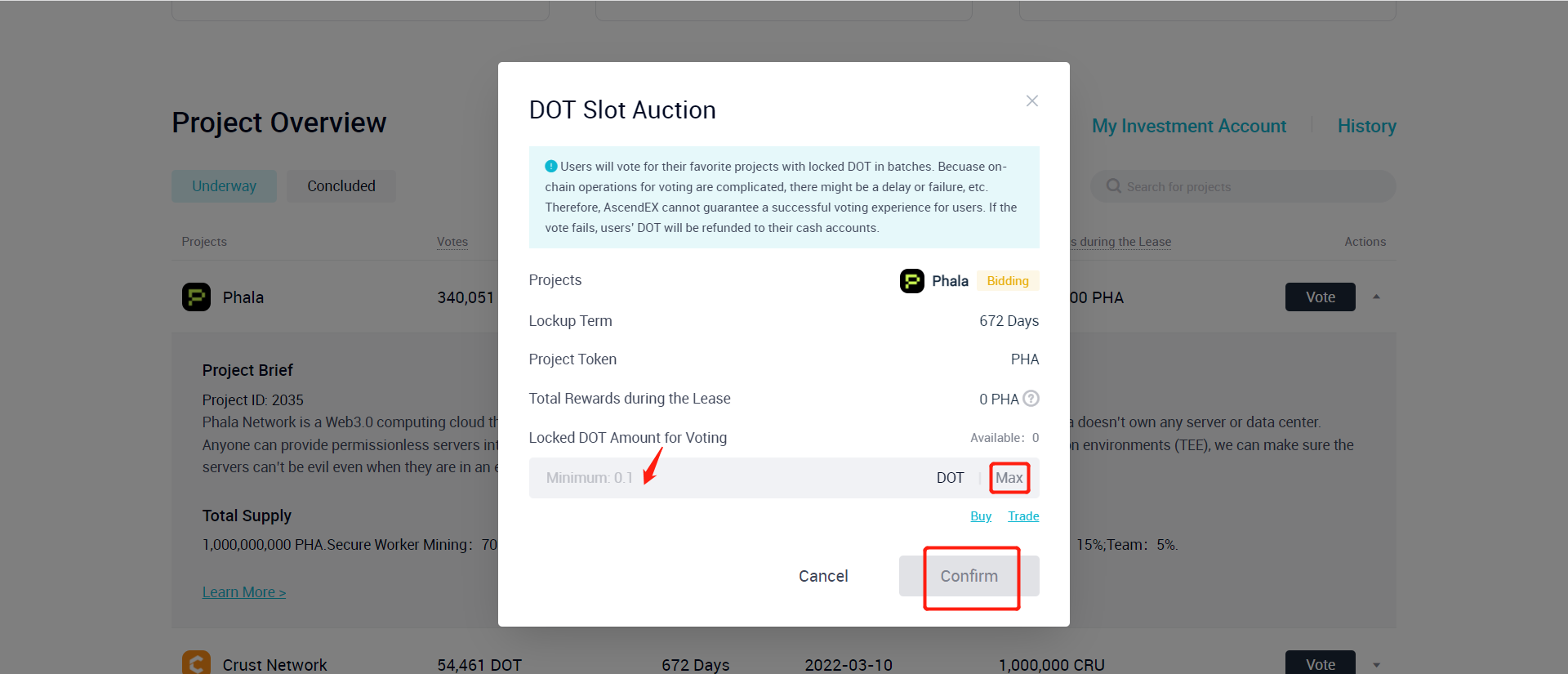 4. After completing the vote, you can click on History on the upper right corner of the project overview section to view voting details.