1. Open the AscendEX App and click on "AscendEX Earn" in the middle of the homepage.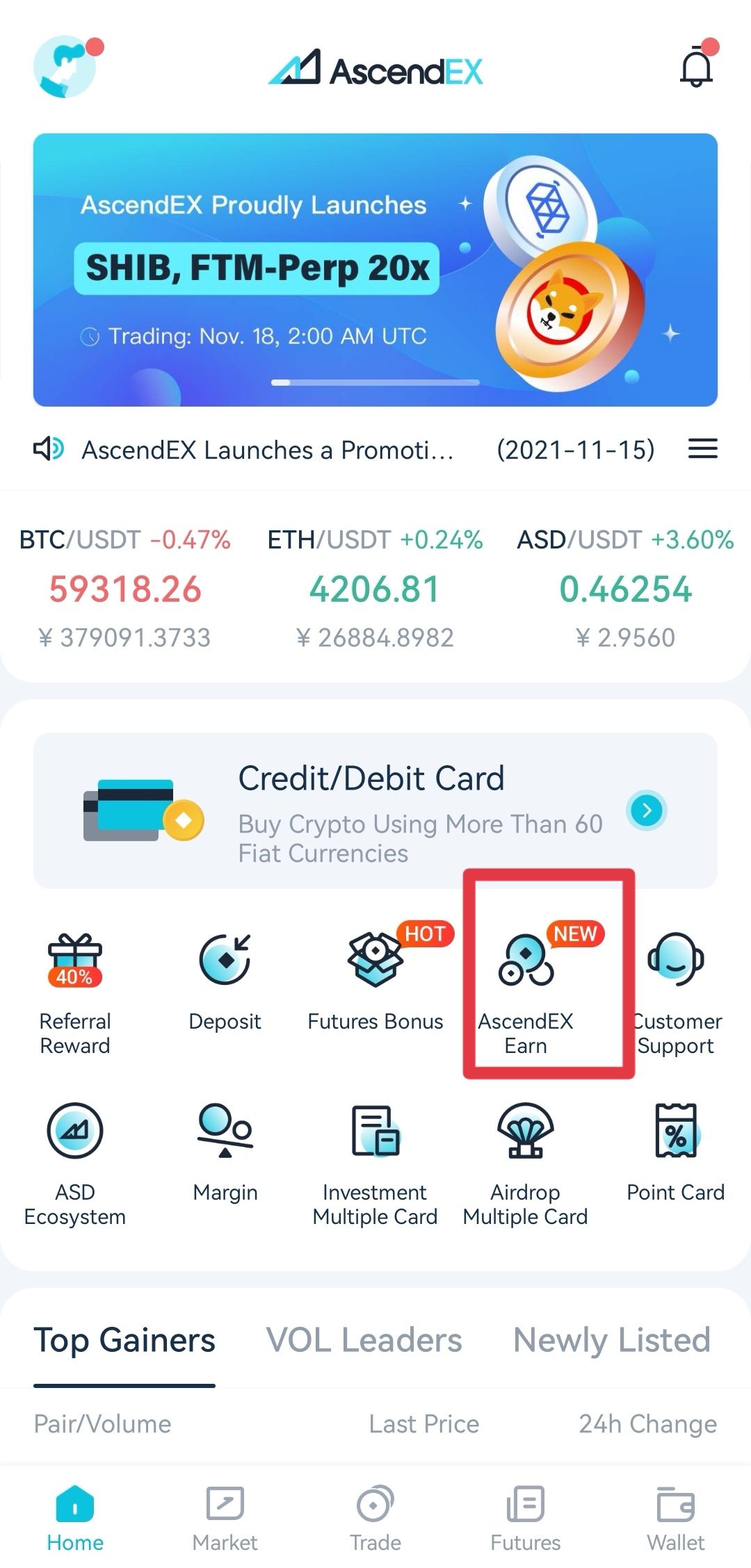 2. Enter the "AscendEX Earn" page, click on "DeFi Yield Farming".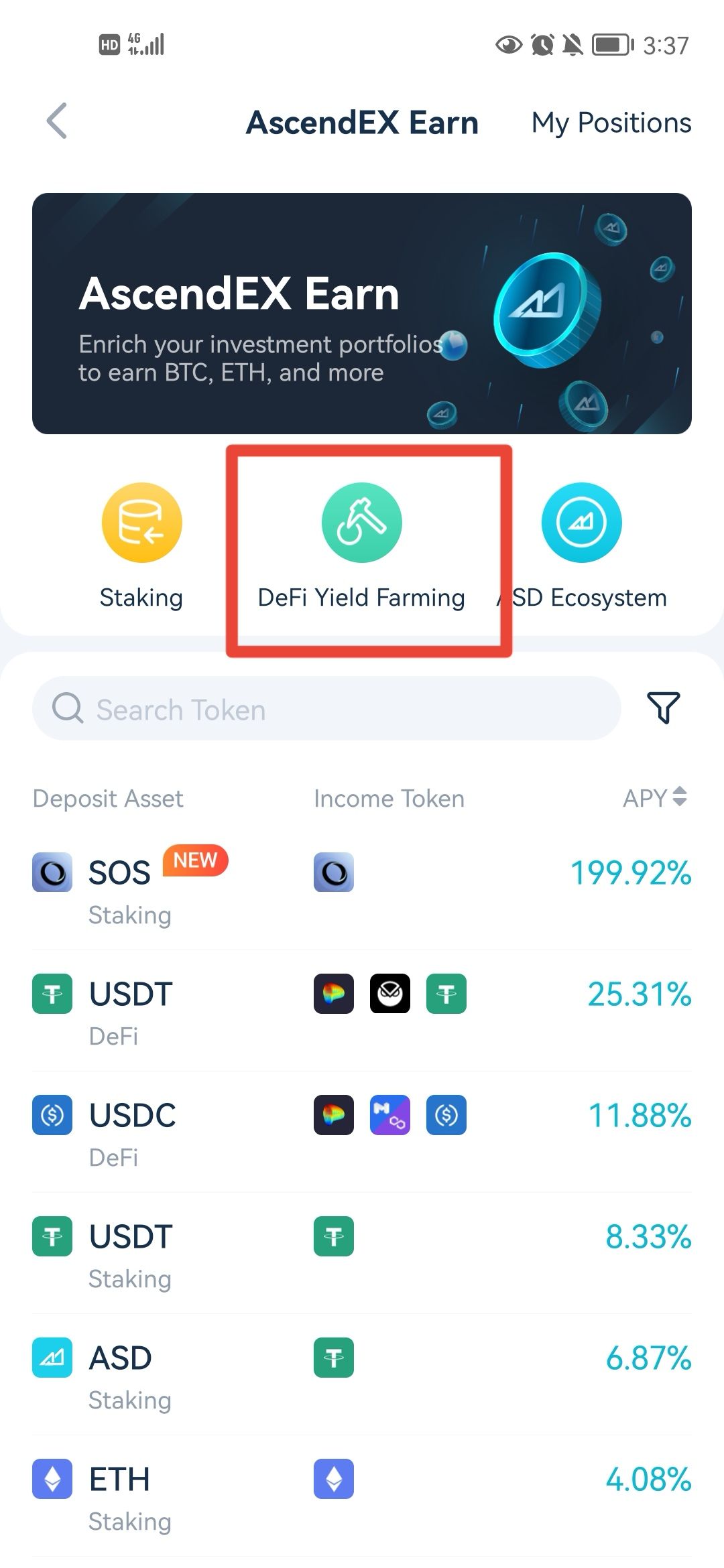 3. On the "DeFi Yield Farming" page, find and click on the DeFi yield farming project you wish to participate in from the Project List.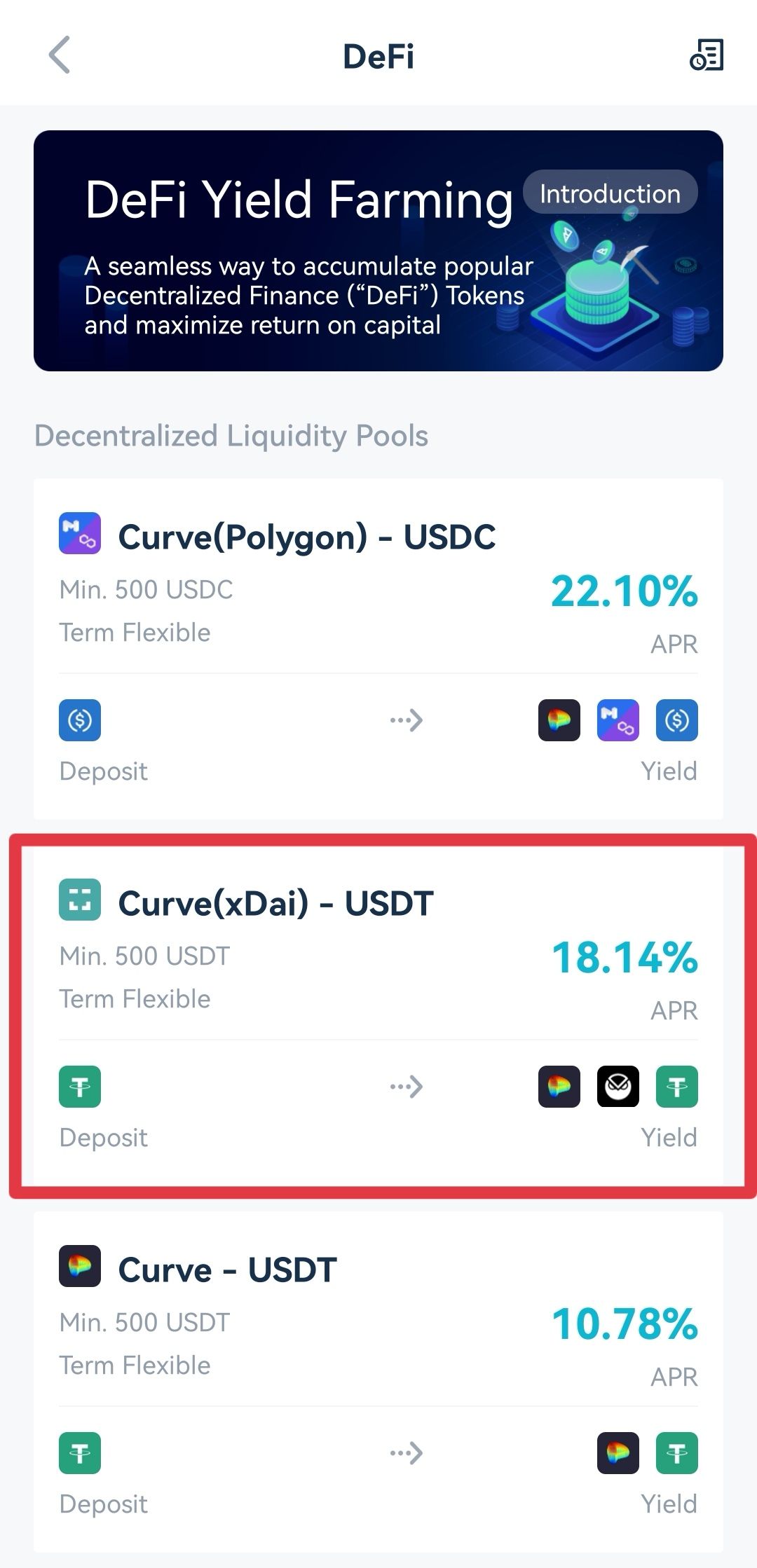 4. Enter the detail page of the project, scroll down and carefully read the deposit/redemption rules for the selected project and other rules, involving deposit date, value date, interest payment date, redemption period, reward token, minimum deposit amount, minimum redemption amount, interest calculation and reward distribution rules, and more.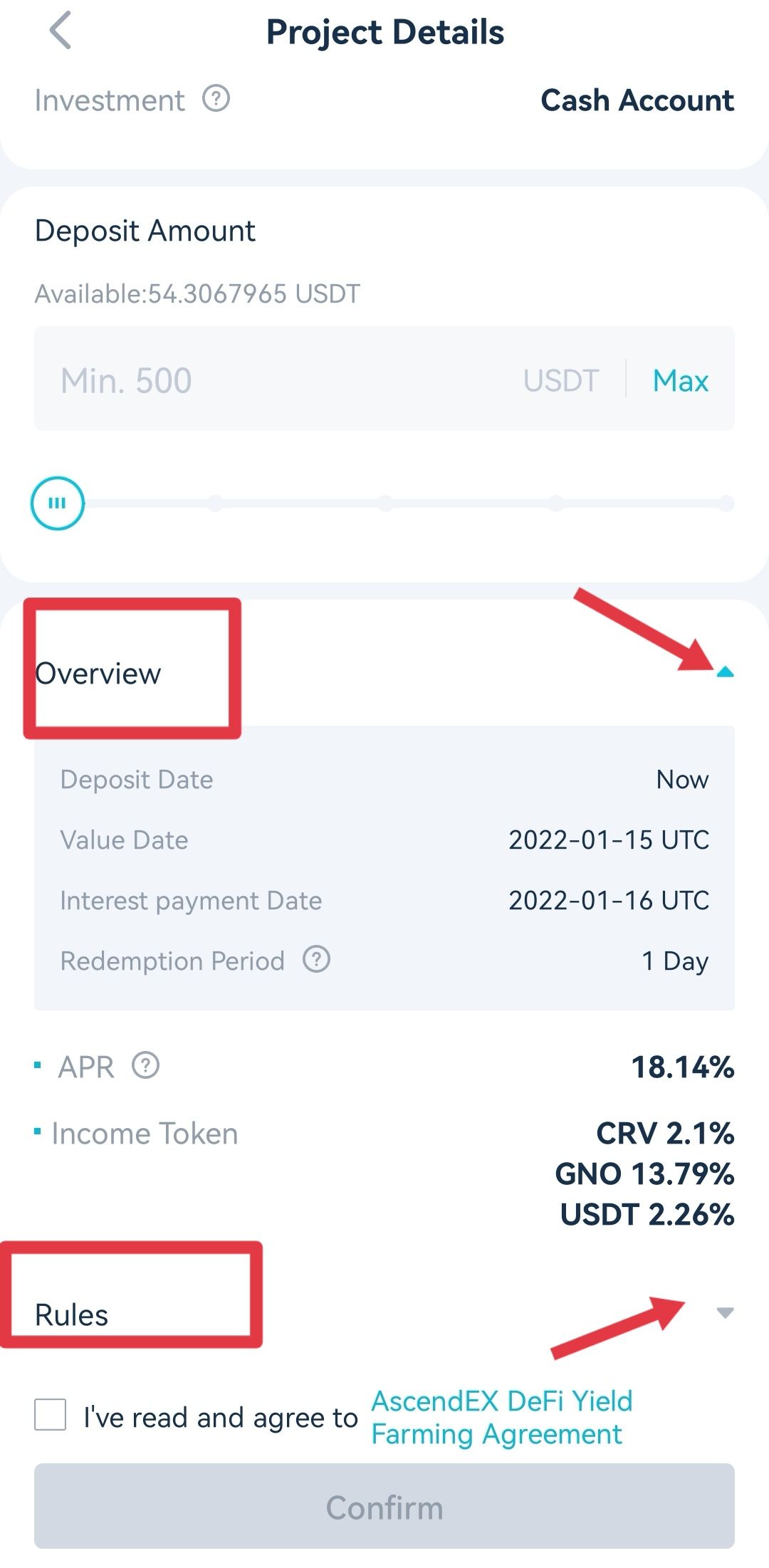 5. Enter the deposit amount in Deposit Amount on the top of the detail page. The amount available for deposit can be viewed at the upper right corner of the column. Directly press the "Max" button to deposit all the available tokens with one click or select the deposit amount by dragging the mouse to scale it. Click the "I have read and agree to the AscendEX DeFi Yield Farming Agreement" box and click on "Confirm" to deposit before getting started with DeFi yield farming.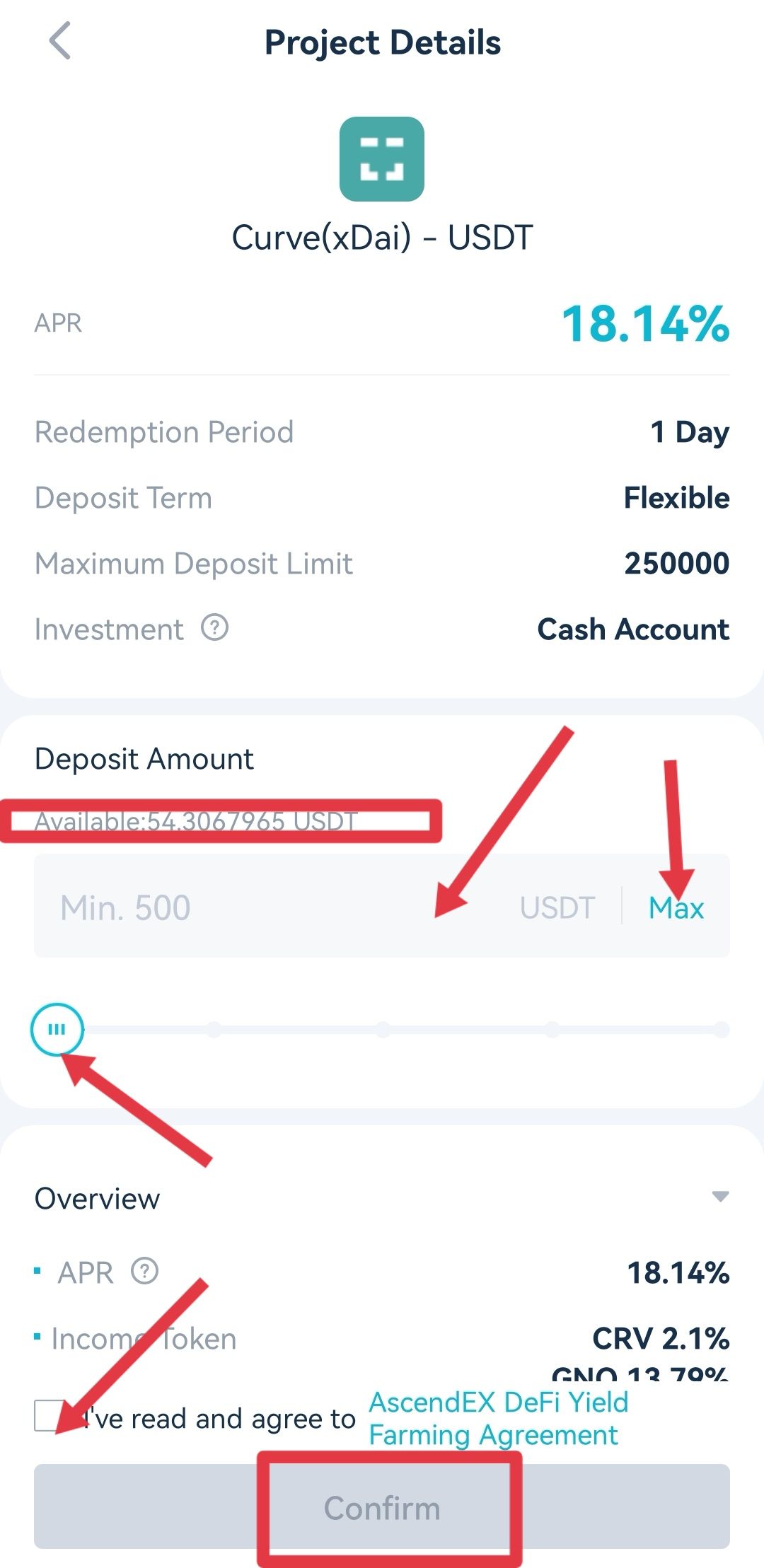 6. After the deposit, click on the file icon on the upper right corner of the "DeFi Yield Farming" page to view the holding details.