1. Visit AscendEX's official website, click on Finance on the navigation bar on the homepage, and then select AscendEX Earn.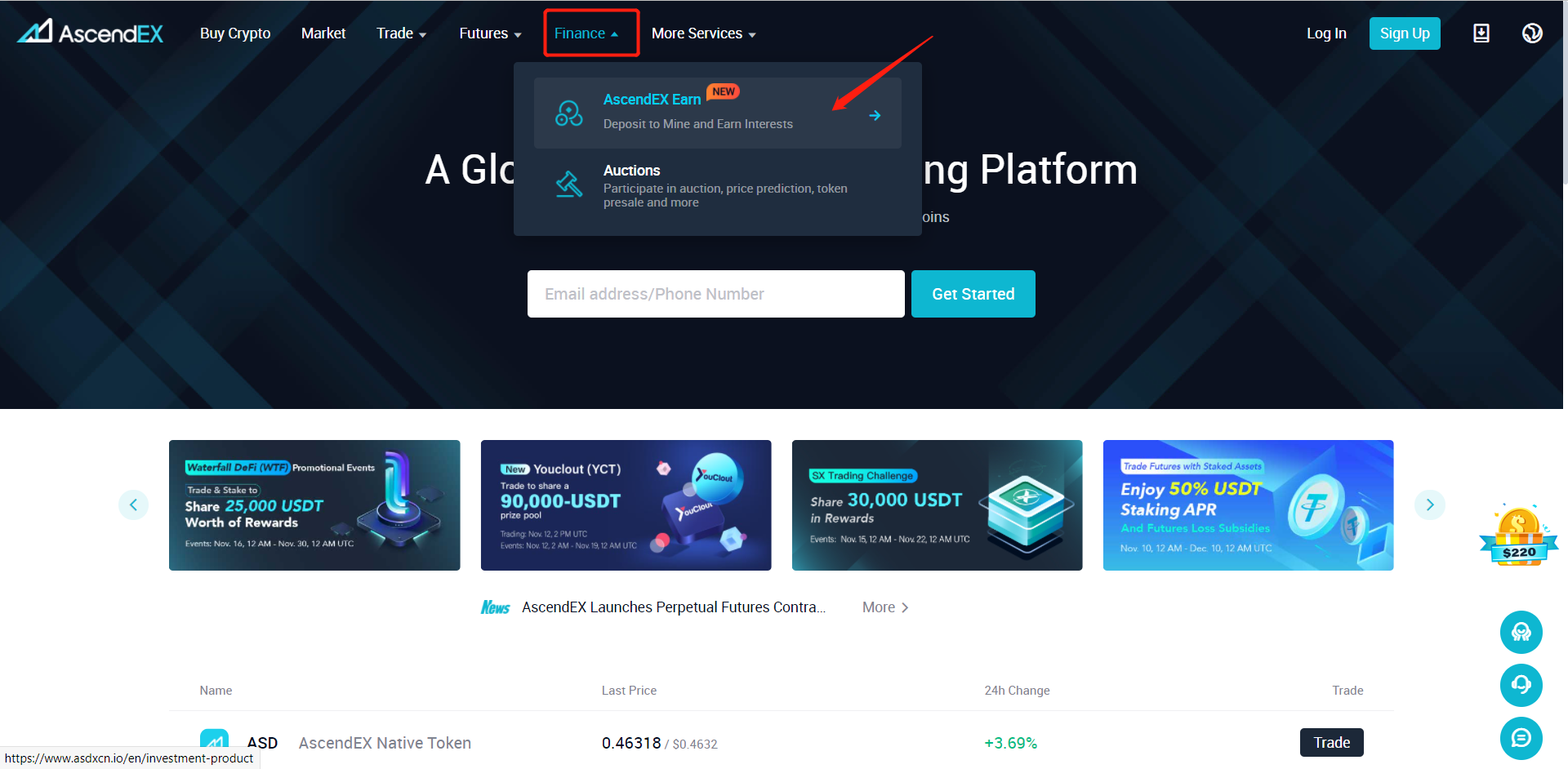 2. On the AscendEX Earn page, click My Positions.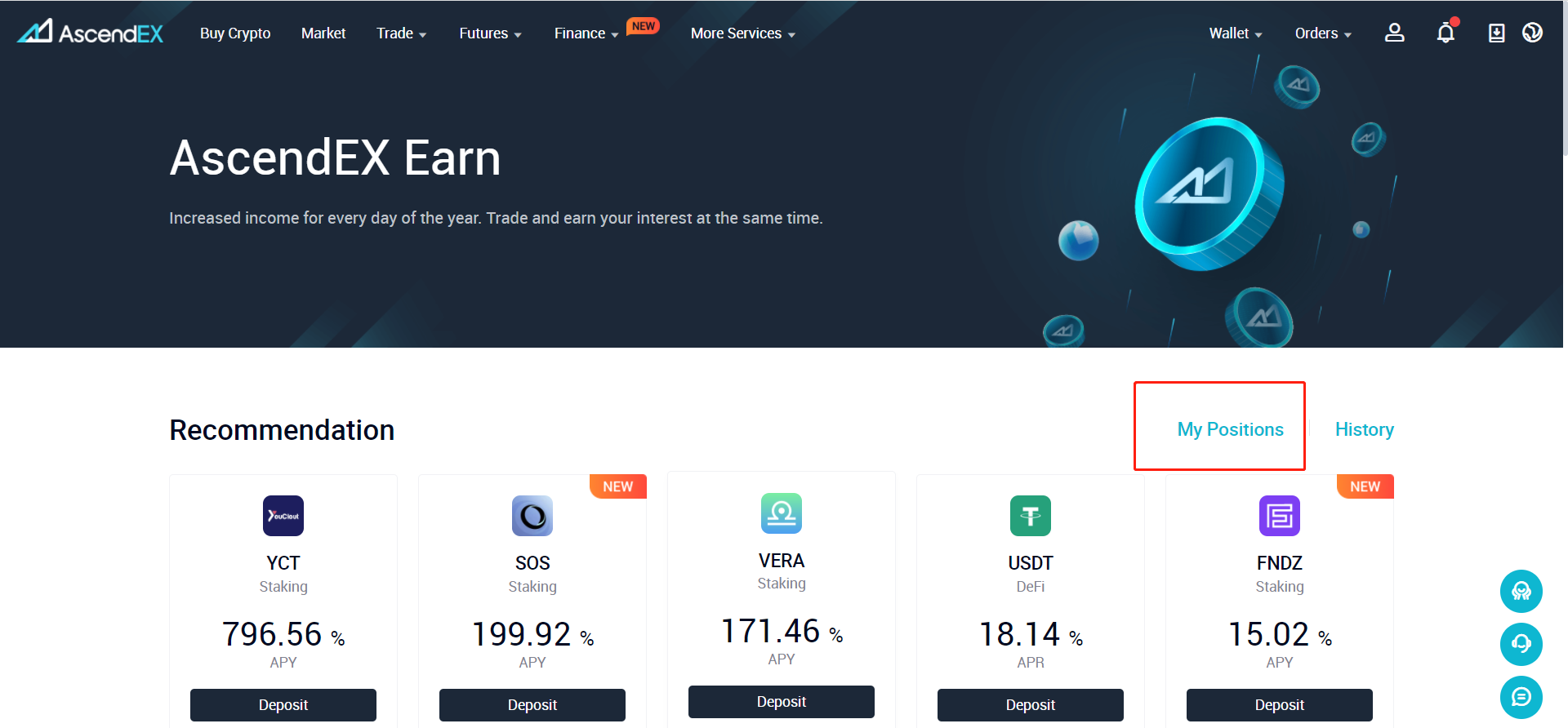 3. On the Investment Account page, find the DeFi Yield Farming project you are participating in and click on Redeem to issue a redemption request.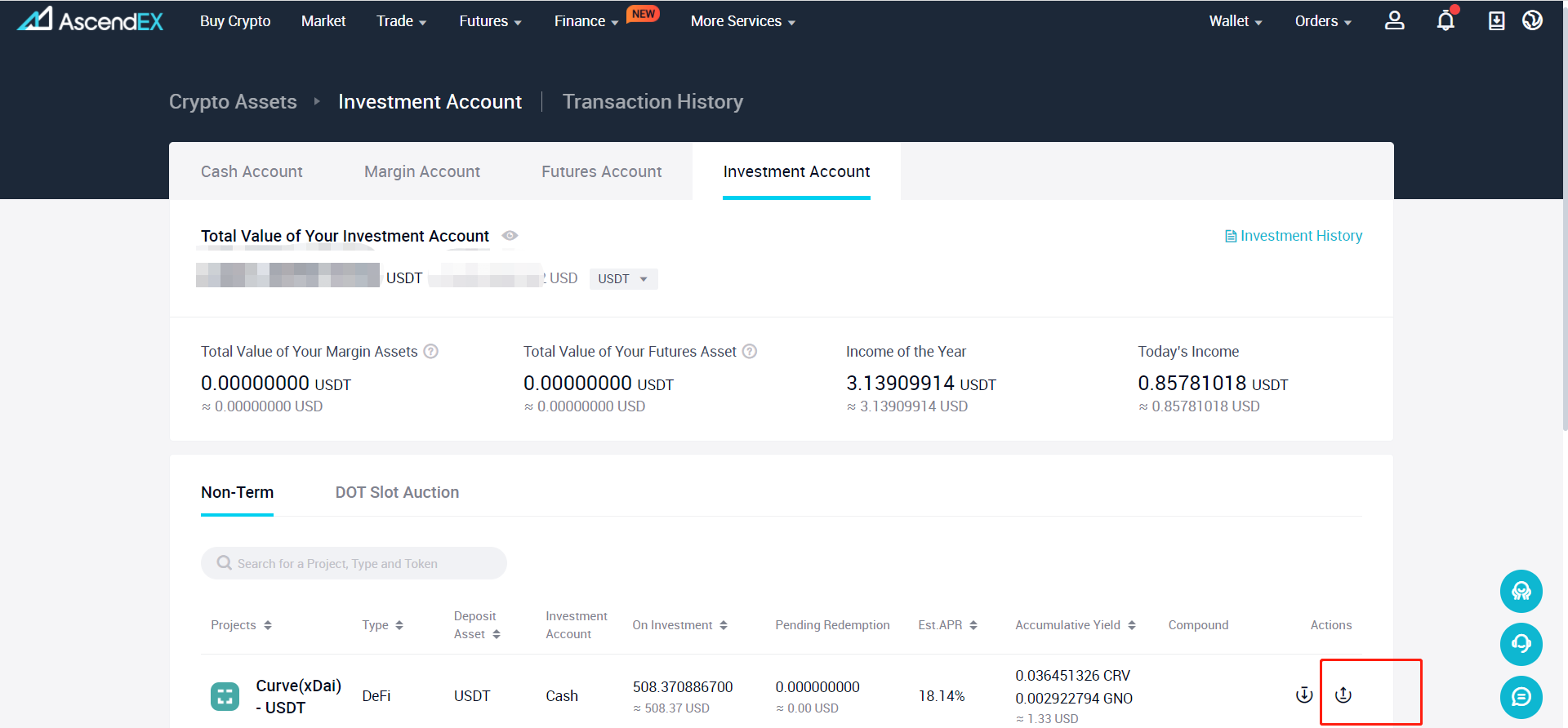 4. In the popup window, read the redemption information including the account the redeemed assets to be credited, the redemption type, minimum redemption amount, redemption period and Est. completion time. Then, enter the amount of assets you want to redeem or you can click on All to redeem all of your assets. Finally, click on Confirm to complete the redemption.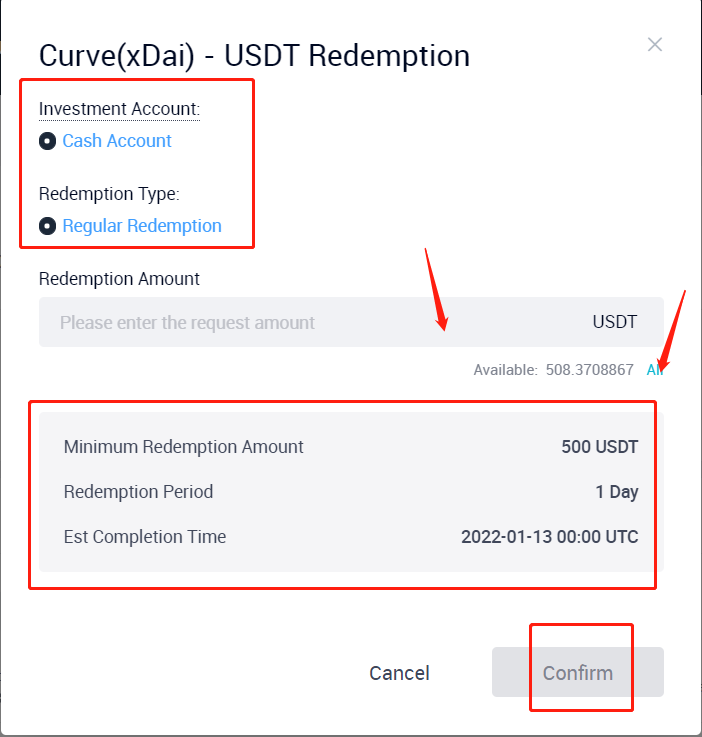 5. You can check the redemption process on this page.