AscendEX supports staked assets for use as collateral for margin trading, helping users to multiply their investment returns. The platform has provided support for 14 staked assets and more assets are expected to be included. Please refer to the following steps to view the staked assets that AscendEX supports as collateral for margin trading and their details.
How to Check?
1) Open the AscendEX App and click on "AscendEX Earn" in the middle of the homepage.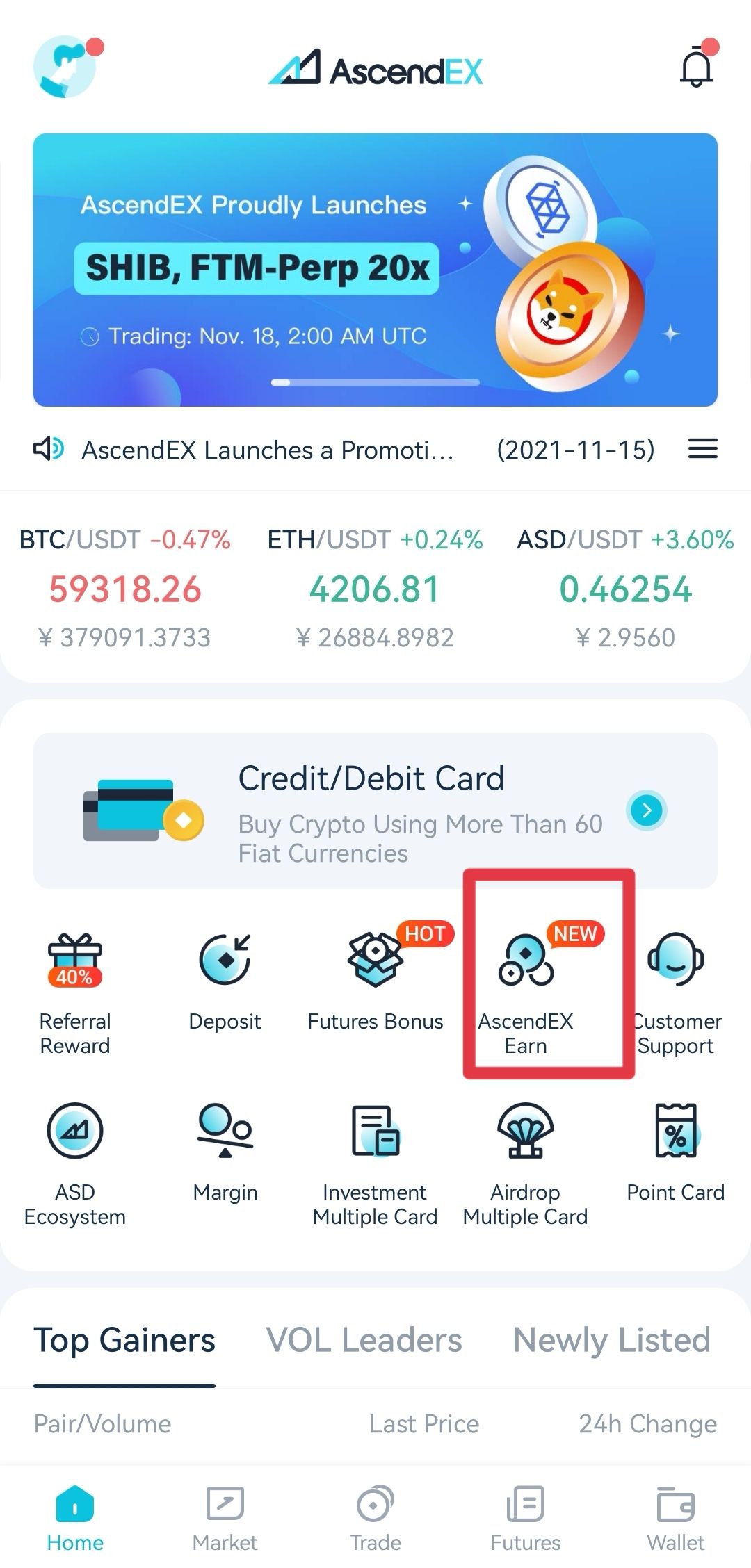 2) Enter the "AscendEX Earn" page, click on "Staking".
3) On the "Staking" page, click the filter icon on the upper right corner of the staked assets list.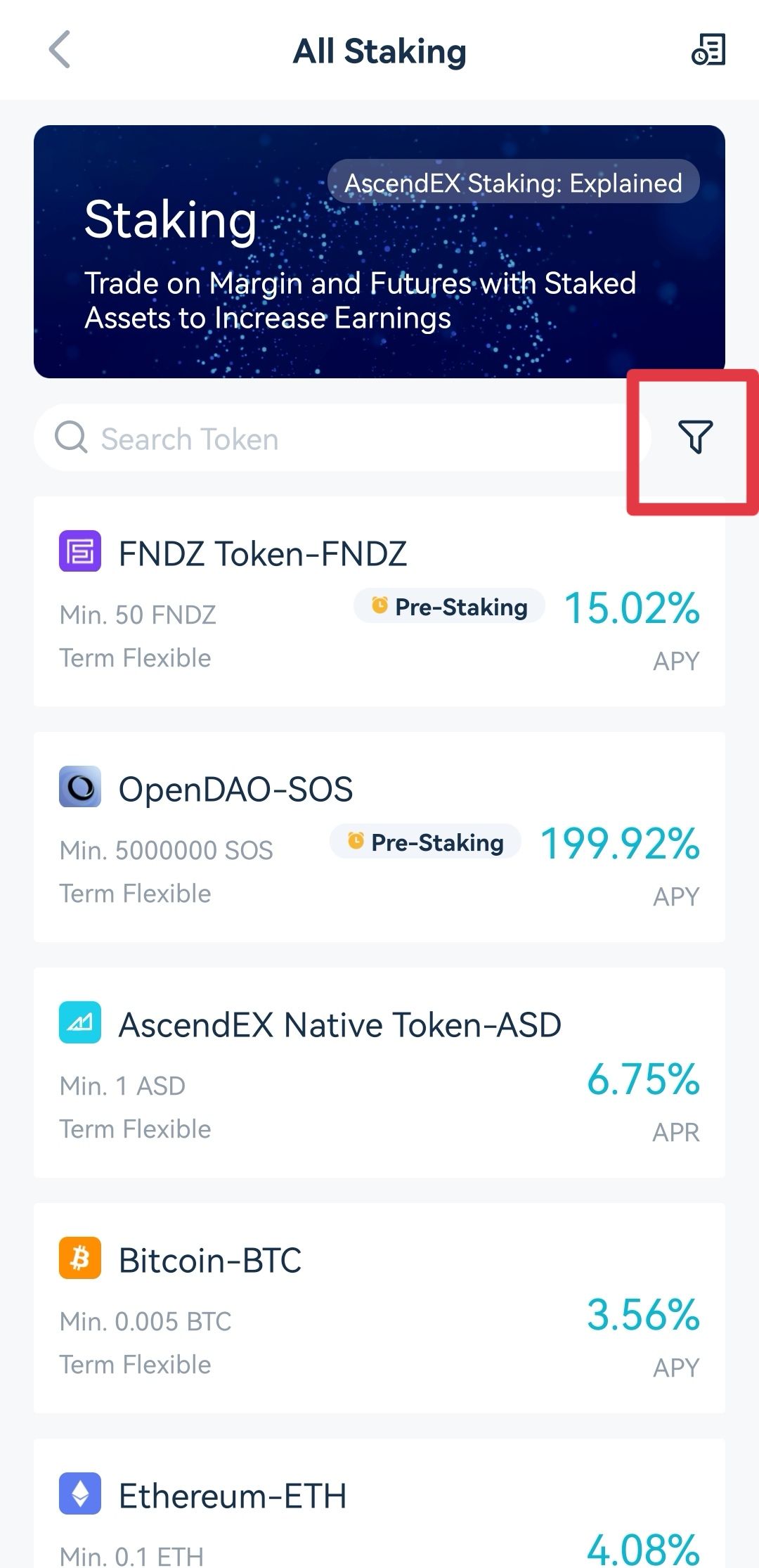 4) On the popup window, click on "Type" and select "Margin Trading", and press the "Confirm" button after viewing the "Est. APR" rank and "APR" type based on your preference.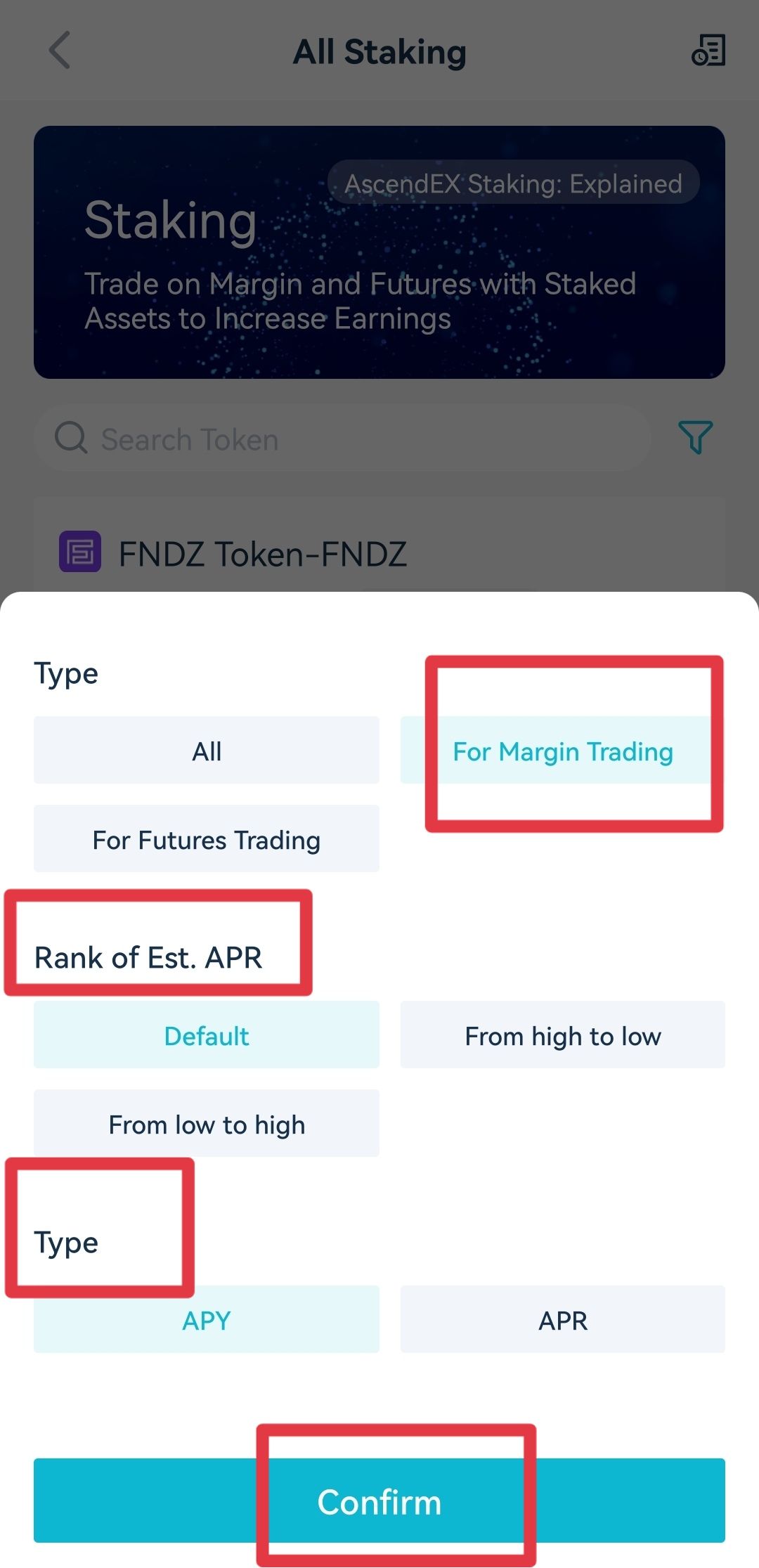 5) Click on "Collateral for Futures Trading" to check all staked assets supported as collateral for margin trading.