REGISTER

ASD Ecosystem
ASD is a functional utility token native to AscendEX. ASD token holders are eligible for higher VIP levels and less transaction fee. ASD can be used in investment products for daily rewards, in Point Card for 50% discounted margin interest, and in AscendEX Auction.
ASD Staking
Update on: --
Total Effective Investment Quota
Intraday Increase in Distribution Pool
Est. Daily Profit / 1MM ASD
Fee Discount
Based on your ASD positions
ASD Investment Multiple Card
Multiply your investment profit by 5 with one card valid in 10 days
Airdrop Multiple Card
Multiply your airdrop reward by 3 in 5 airdrop events with one card
Point Card
50% discount for the repayment of your margin interest
AscendEX Auction
Channel for public sale support of selected blockchain projects
ASDP represents the pending release portion of ASD private sale. Users can transfer ASD private sale portion to ASDP for trading. Also, users can transfer ASDP purchased back to ASD private sale pending release and these ASDP will be permanently locked up.
Daily ASD consumed on the platform will be equally divided into two parts. 50% will be permanently locked up and the other 50% will be used to unlock ASD private sale pending release.
Consumed ASD
50% to unlock private sale
50% permanently locked up
Private Sale Release
Onchain Permanent Lock-up
ASD Consumption and Release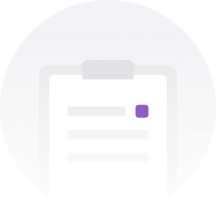 No data
AscendEX has completed the implementation of the new smart contract solution for ASD on October 23rd, 2019. Total supply of ASD has decreased from 1 billion to 787,683,613. Based on the amount of ASD consumed on a daily basis, the half amount of ASD will be permanently locked up. As a result, the total supply of ASD displayed through the smart contract address will continue to decrease.
Permanent Lock-up Term
Permanent Lock-up Amount
Permenant Lock-up History