Users can take the following steps to take part in Launchpool events on their PC. Please note, a verified account is required for users to be eligible to participate. Learn more about How to Complete Your Account Verification【PC】.
1. Visit AscendEX's official website, click Finance on the navigation bar on the homepage, and then select Launchpool in the dropdown menu.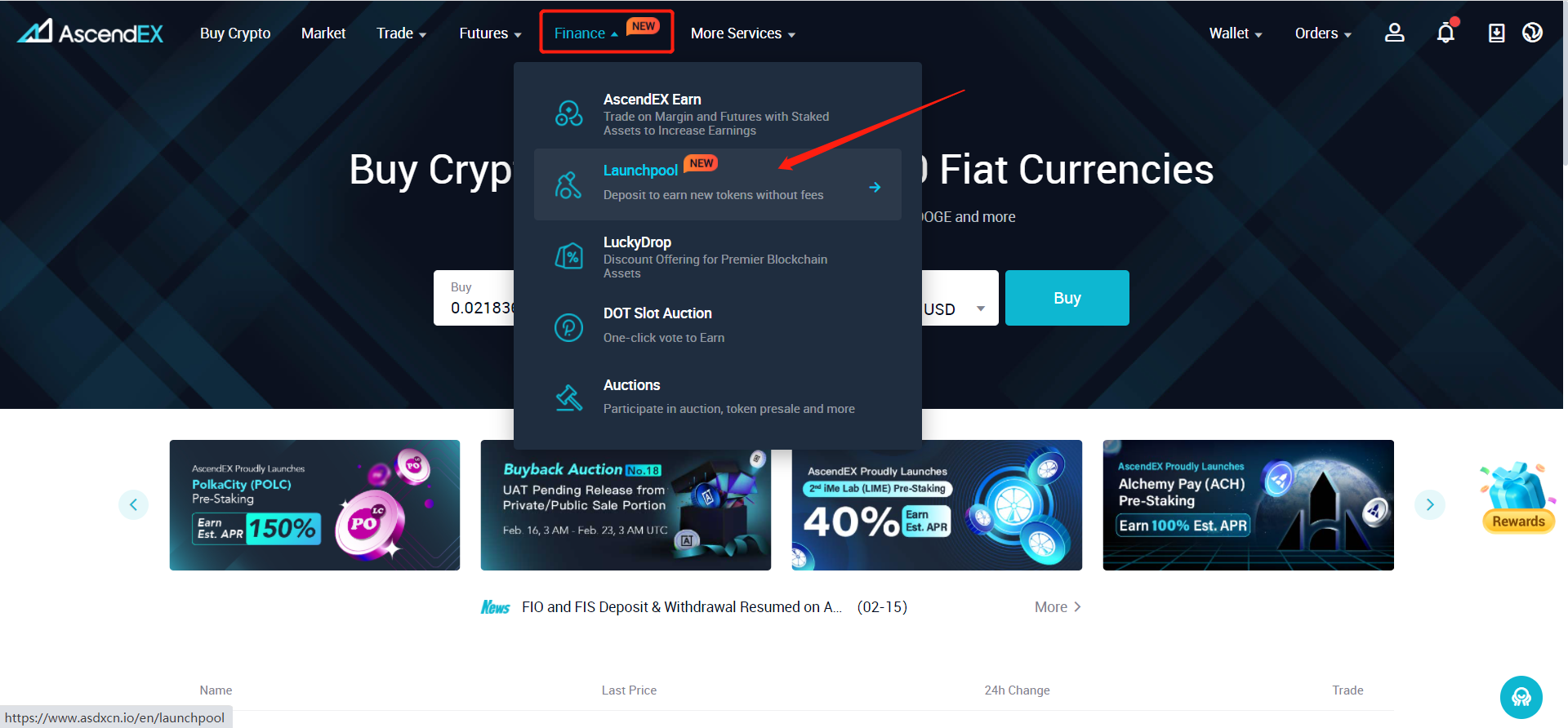 2. On the Launchpool page, select the project you want to participate in.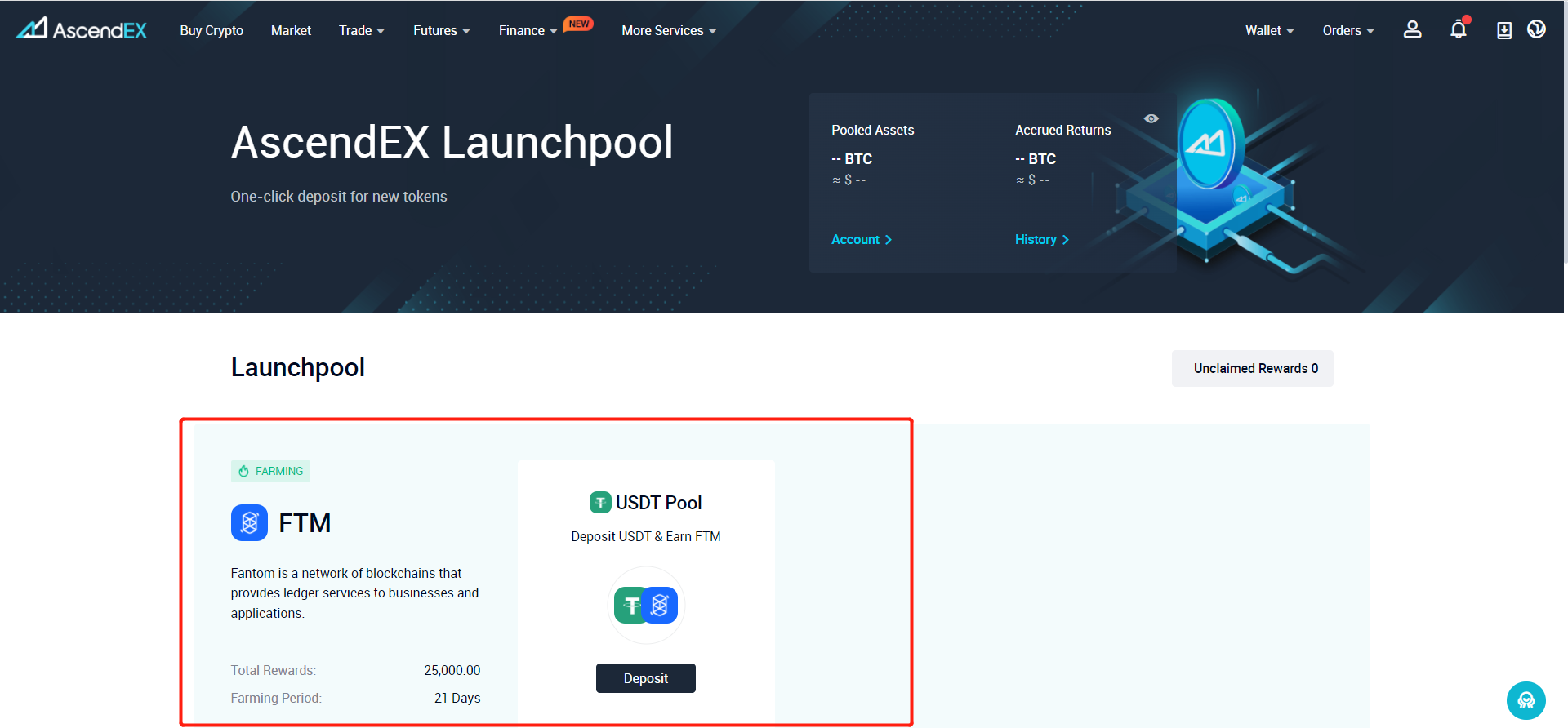 3. On the project page, click Verify at the bottom to complete account verification before participating in the project if you don't have a verified account. Learn more about account verification HERE.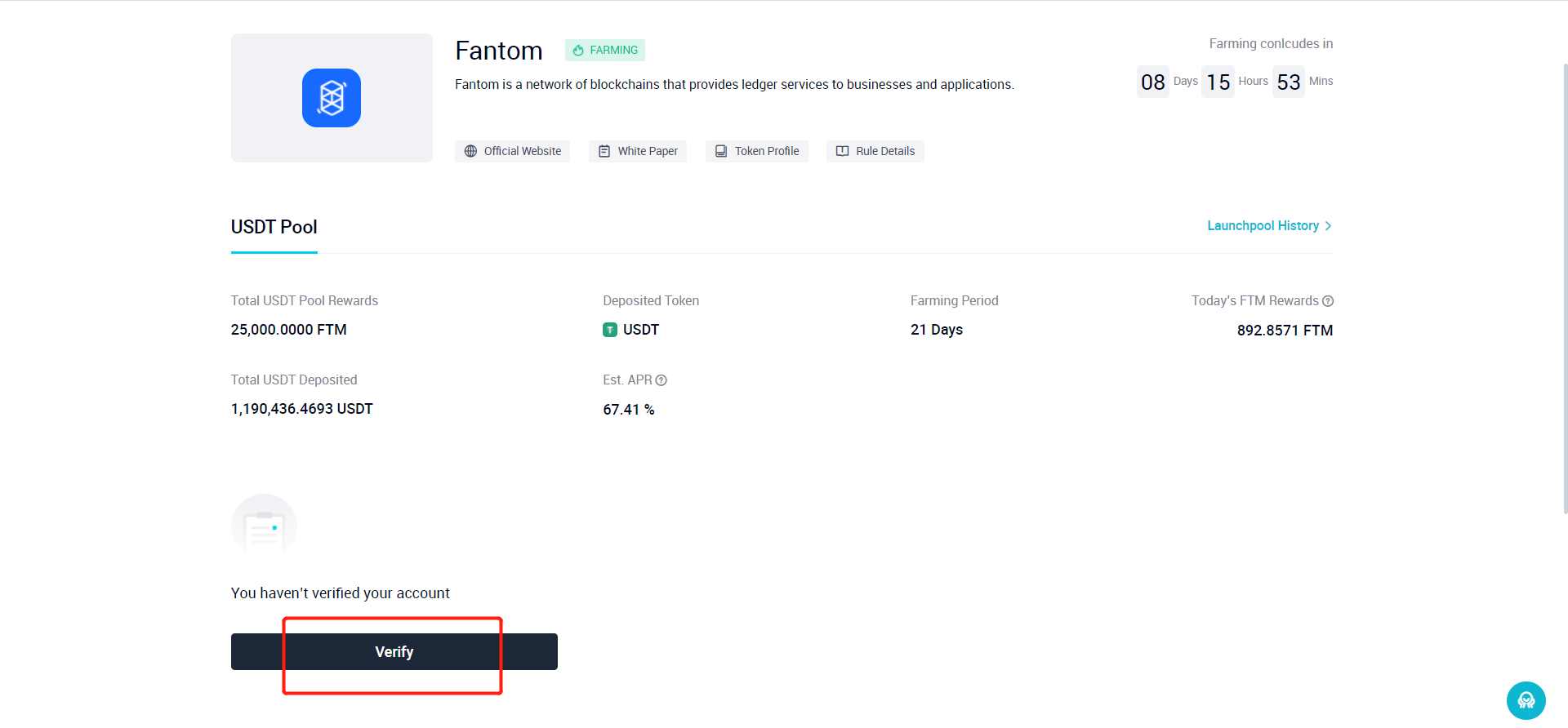 4. For users with verified accounts, click Deposit at the bottom of the page. Please read the project information including Pool Rewards, Deposited Token, Farming Period, Today's Rewards, Total Deposited, and Est. APR before depositing. Users can access additional project details and Launchpool rules from the project page, including the project's Whitepaper, Token Profile and Rule Details, and link to the project's Official Website. On this page, users can also check their token balance available for use or click Buy Token to jump the trading page and buy tokens.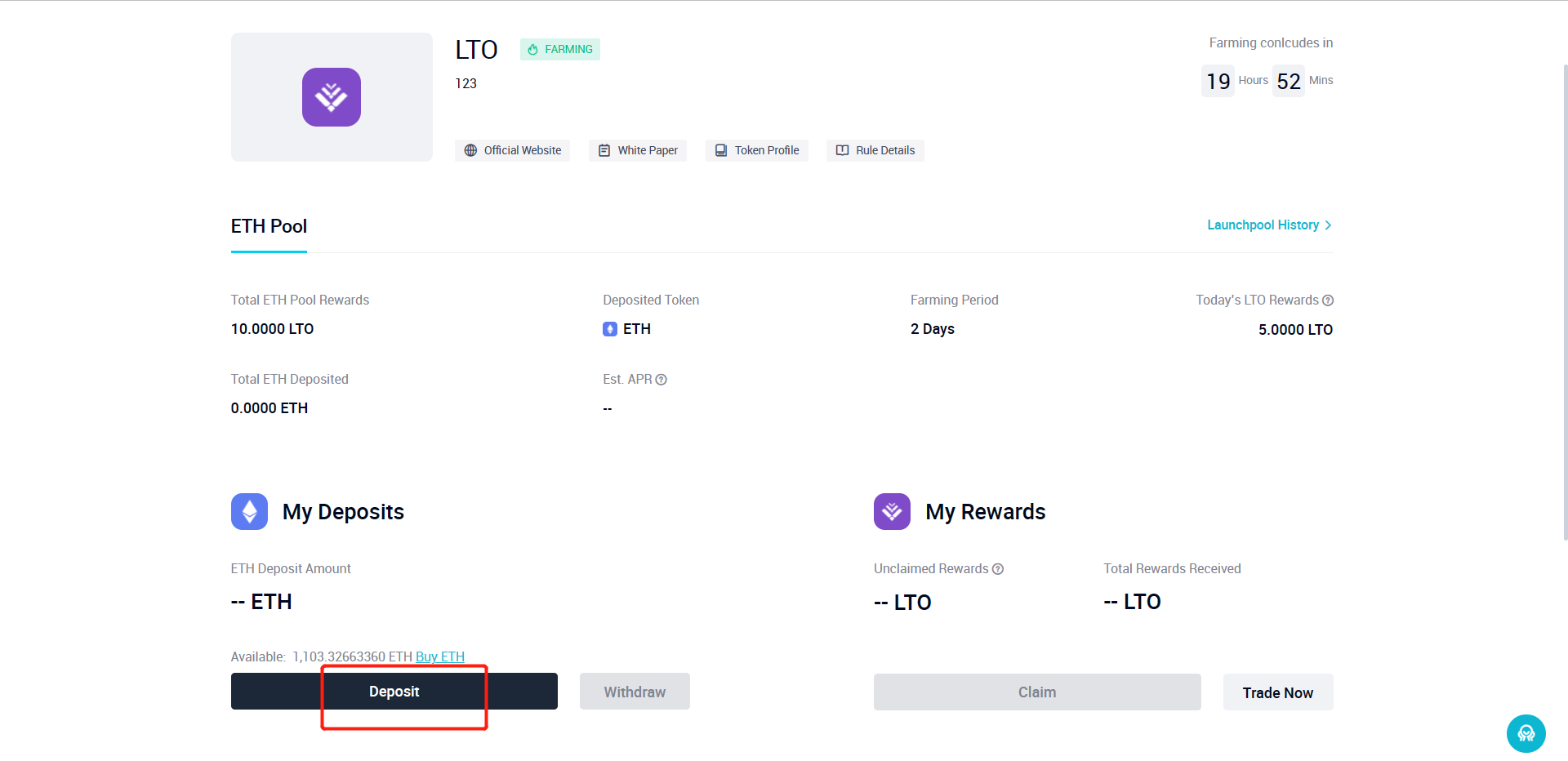 5. In the popup deposit window, enter a deposit amount. Users can click Max to deposit all the tokens available in their accounts with one click, or they can also slide the bar below for a specific amount. Click Deposit to finish the process.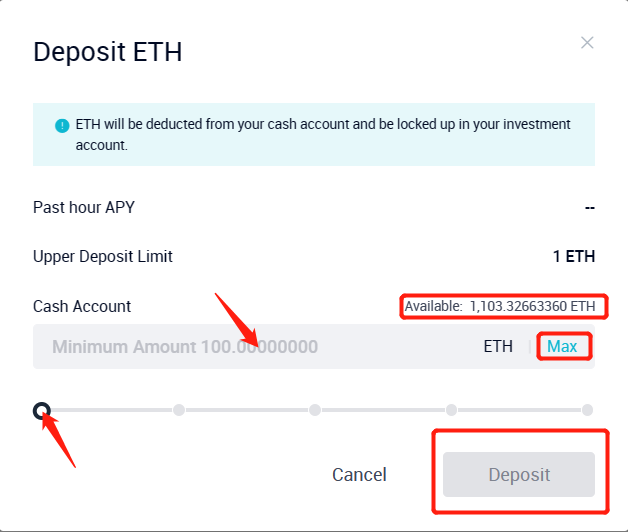 6. Users can click the Launchpool History in the upper right corner to check their deposit details and earnings.