AscendEX enables the feature that allows users to export their order history. Users can easily query their historical transaction record, and summarize and adjust trading strategies at any time. Please see below for details:
1. AscendEX supports exportation of three types of order history: cash orders, margin orders and futures orders.
2. The order history to be exported will not contain partially filled orders.
3. AscendEX supports users to manually export their historical transaction record of the past 3 months.
4. As to the historical transactions performed beyond three months, please contact Customer Support and submit the type and time period of the transactions.
The historical transaction record exported will be sent out via an email to the email addresses bound to users' AscendEX accounts. It takes 3 days to complete the process.
For example: on Nov. 3, users can self-check and export their order history going from between Aug. 3 and Nov. 3. If you want to view the historical transactions from March to June, you have to contact Customer Support and specify the order type and time period of the transactions, such as the history of cash orders performed between March 1 and June 30. Upon completion, the order history will be sent out via an email to the mailbox bound to your AscendEX account.
5. The self-export function is only available for PC clients.
A Guide to Self-Export of Order History
1. Log in to AscendEX website and click on Orders in the upper right corner of the homepage. Select "Cash Orders" in the dropdown menu.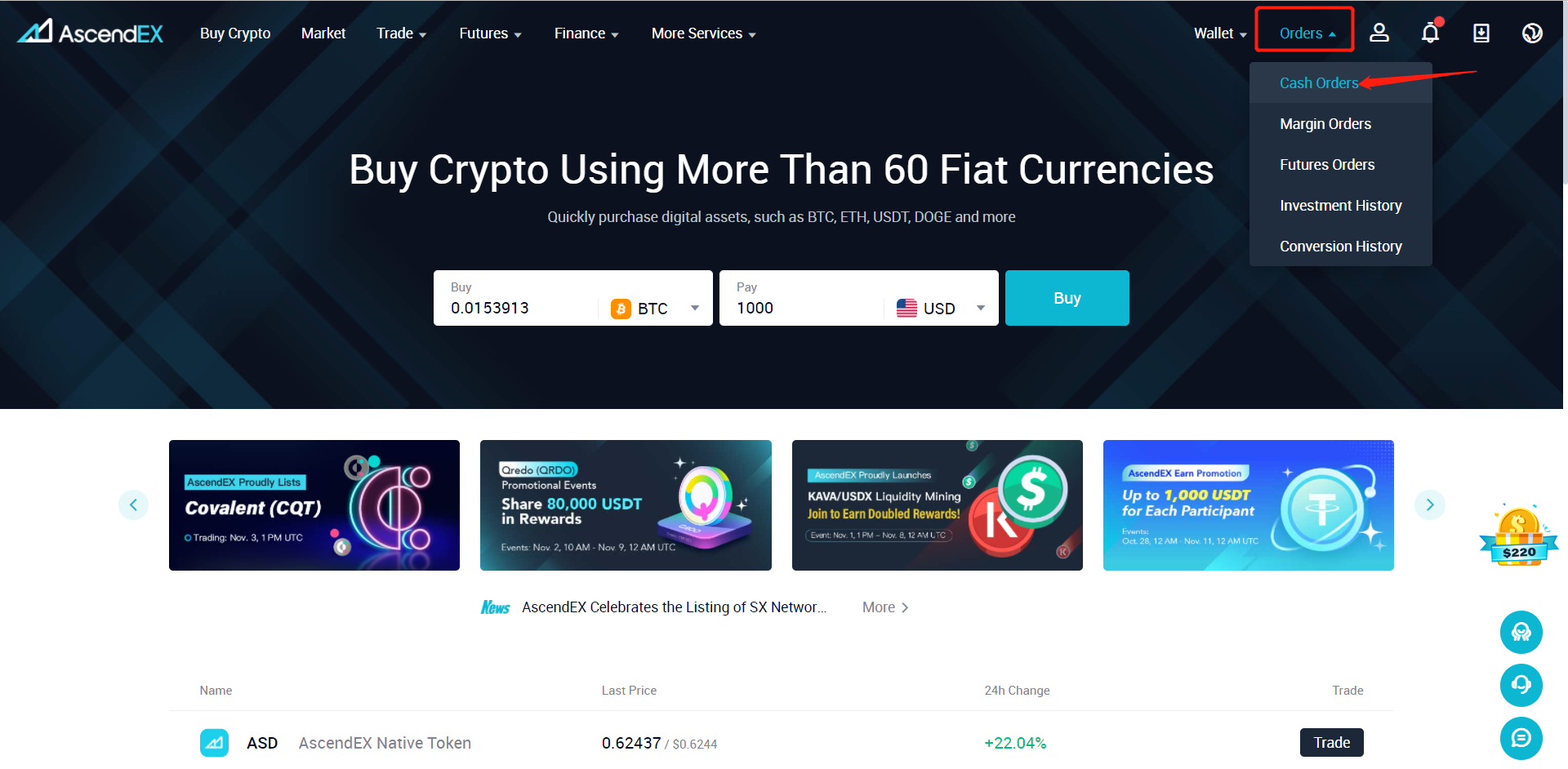 2. On the "Cash Orders" page, click "Apply for Export".

3. Select the specific time period for the orders to be exported on the pop-up dialog and Click "Export".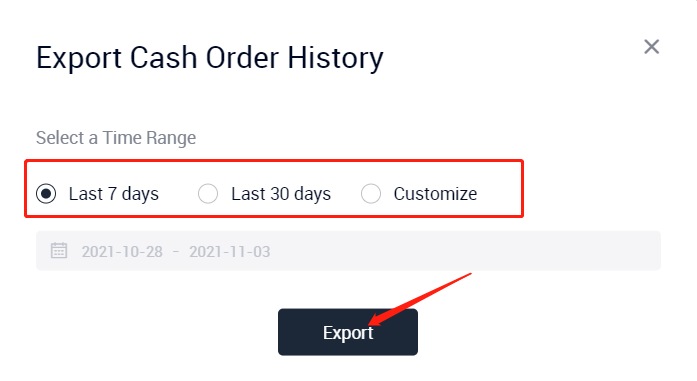 4. After the export is completed, you will receive an email/SMS reminder. Click to acquire the generated file.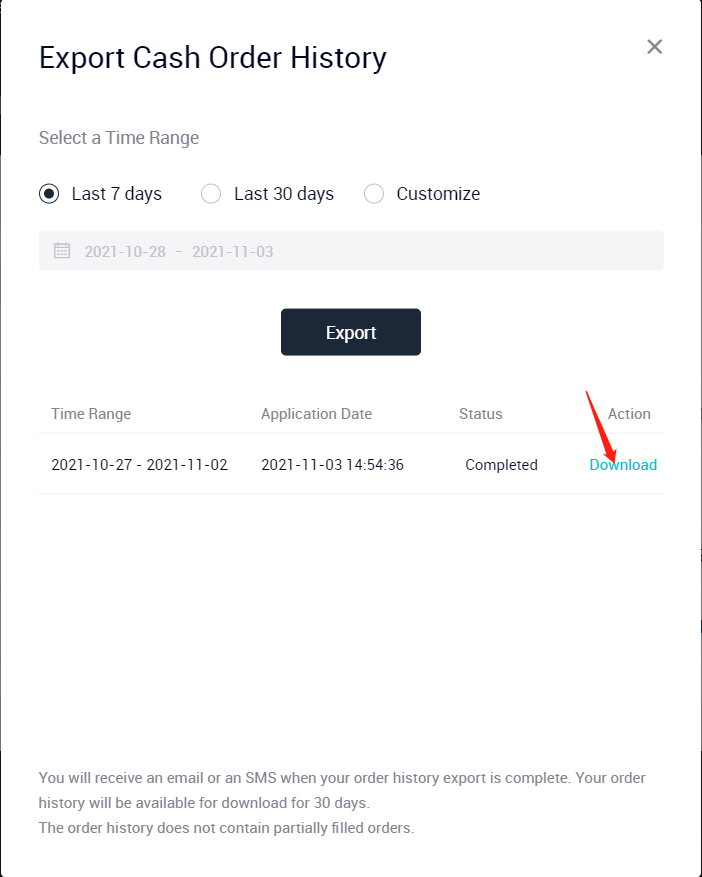 5. Besides cash orders, you can also click on Margin Orders and Futures Orders to export the corresponding historical transaction record.