1. Log in to AscendEX App and click on profile icon in the upper left corner of the homepage.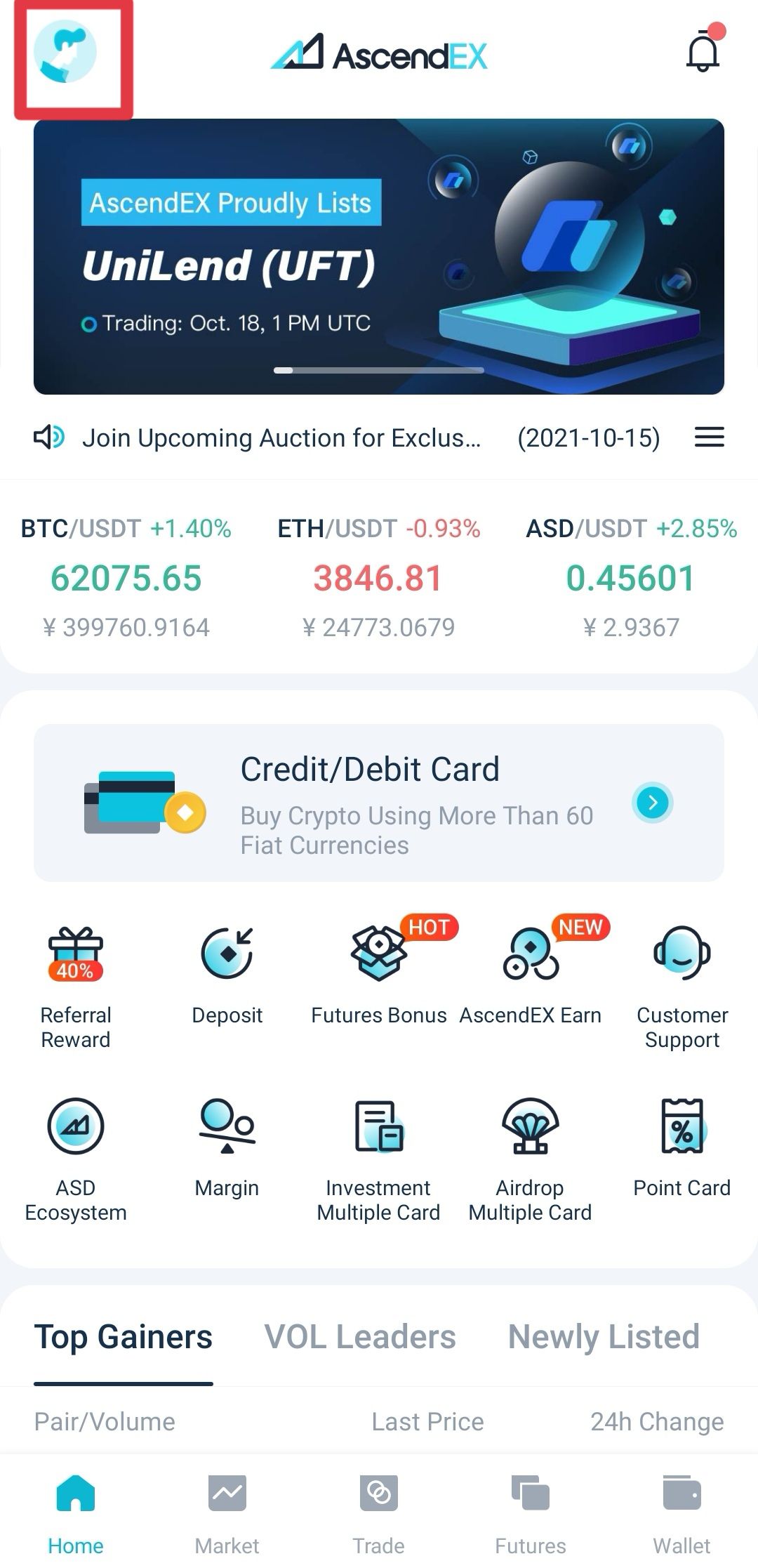 2. Enter "My Account" page and click "Fee Rate Standard".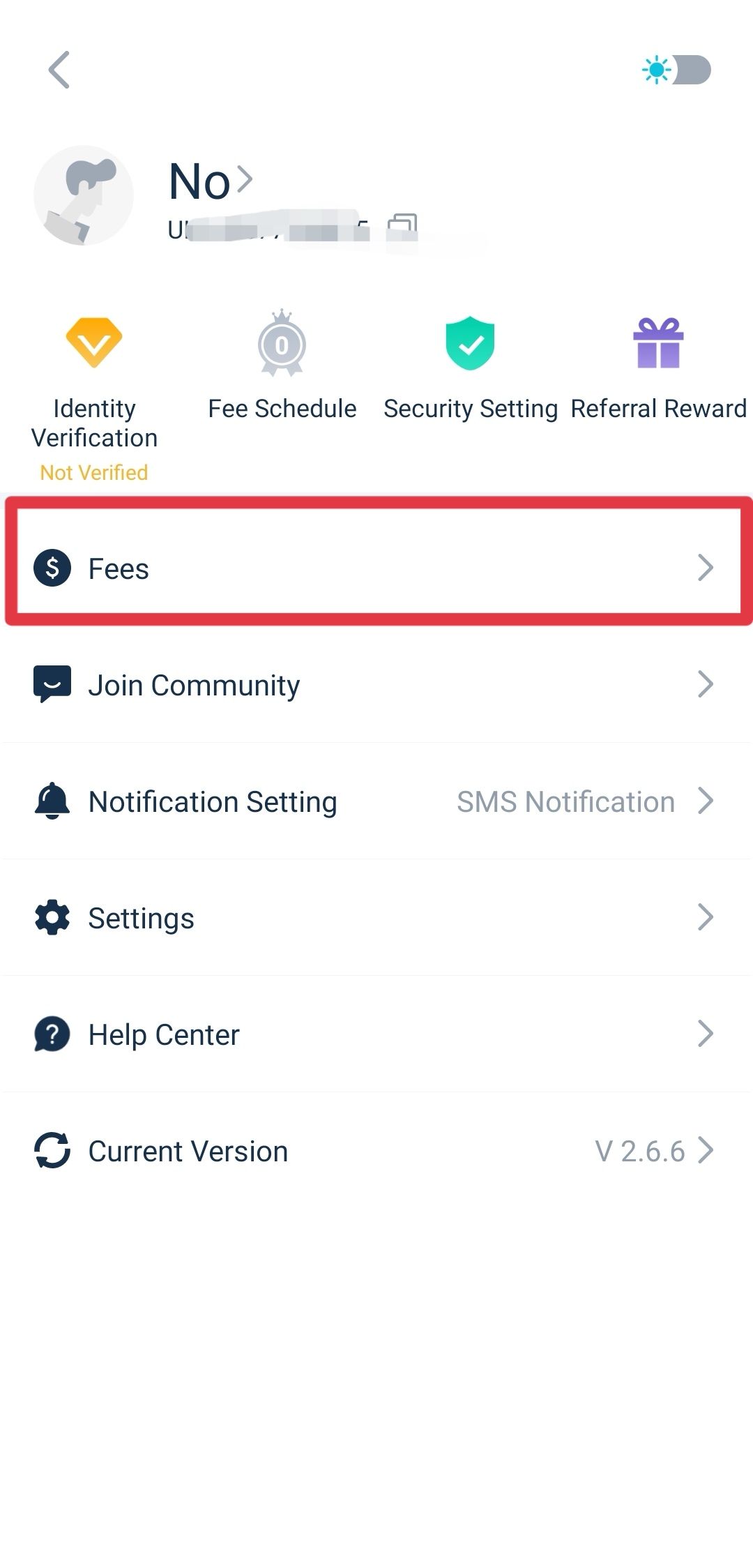 3. On the "Fee Rate Standard" page, click to check the fee rates for cash, margin and futures trading, respectively, as well as the details about margin interest rates, loan quota and withdrawal fees.