AscendEX futures has launched the trailing stop function. You can use it by taking the following steps:
1. Open your AscendEX App and enter the futures trading page. Tap the Order Type box (limit order by default) in the trading area.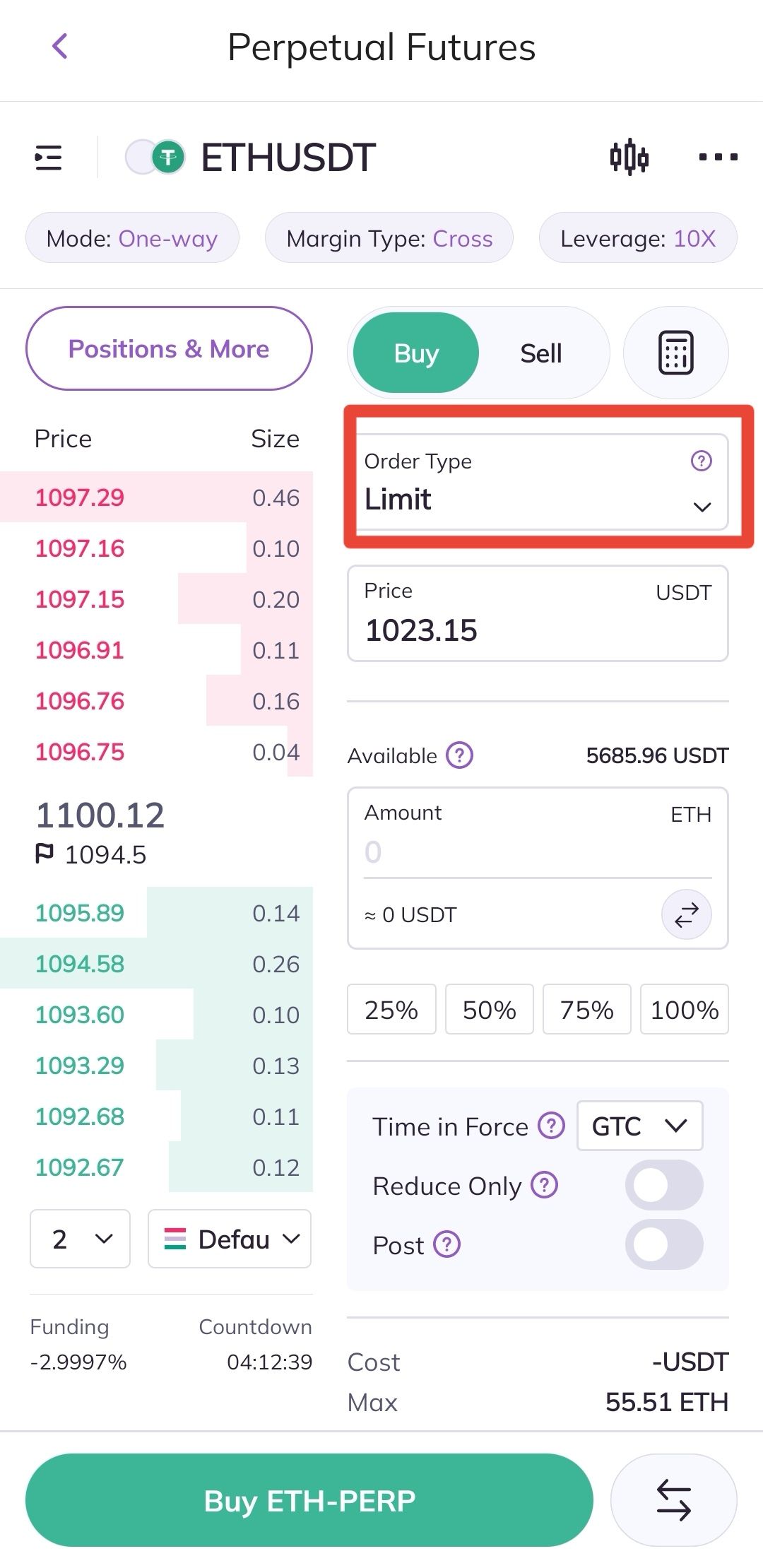 2. Tap Trailing Stop in the dropdown menu.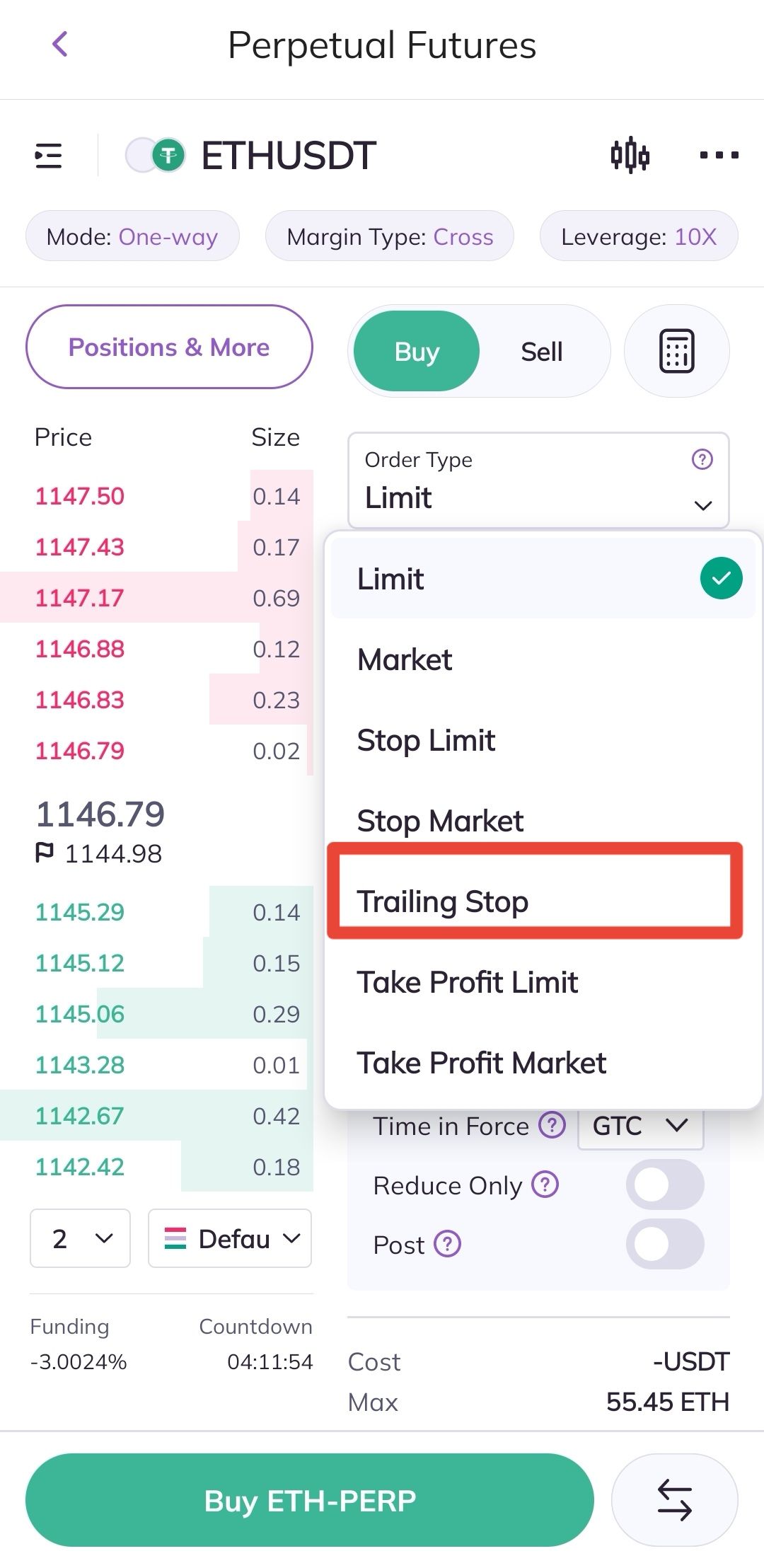 3. Enter the trailing price you want to set for the trailing stop order in the Price Distance box.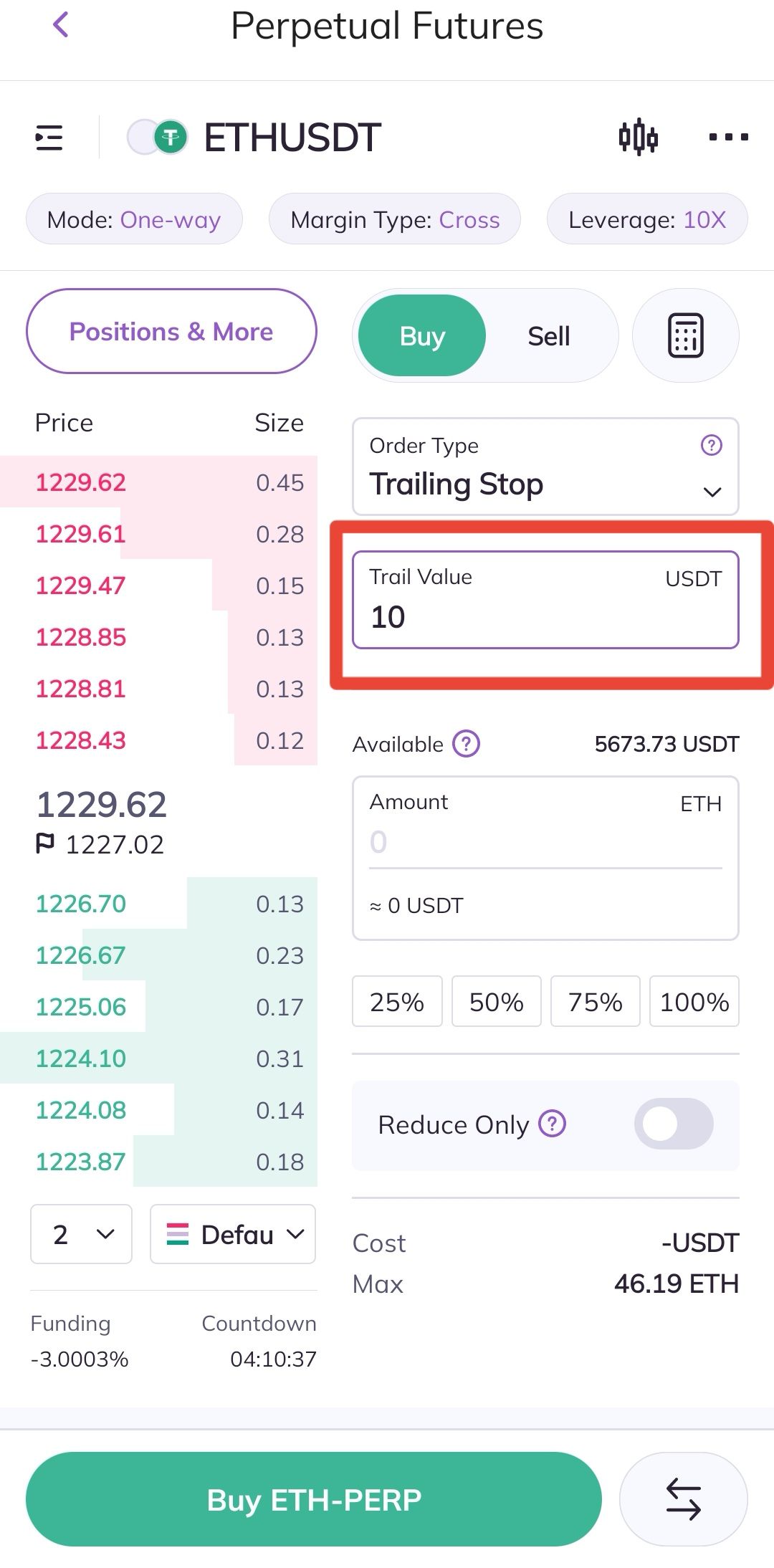 4. Enter the Buy/Sell amount and tap Buy/Sell to place a trailing stop order.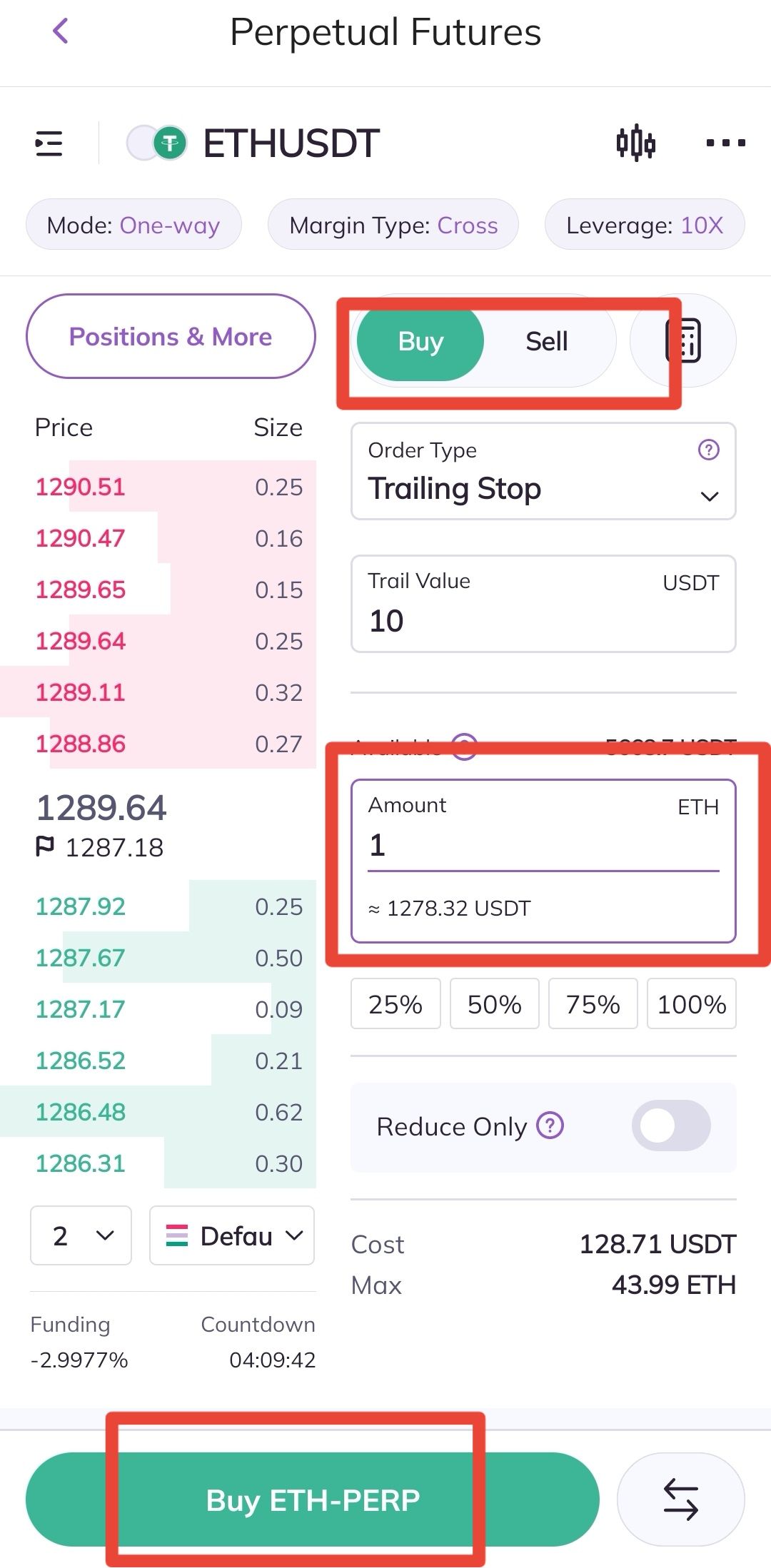 5. After the order is placed, you can check the order in Current Orders for details.