Users can take the following steps to check the funding payment:
1. Open the AscendEX App and click Futures on the bottom of the homepage.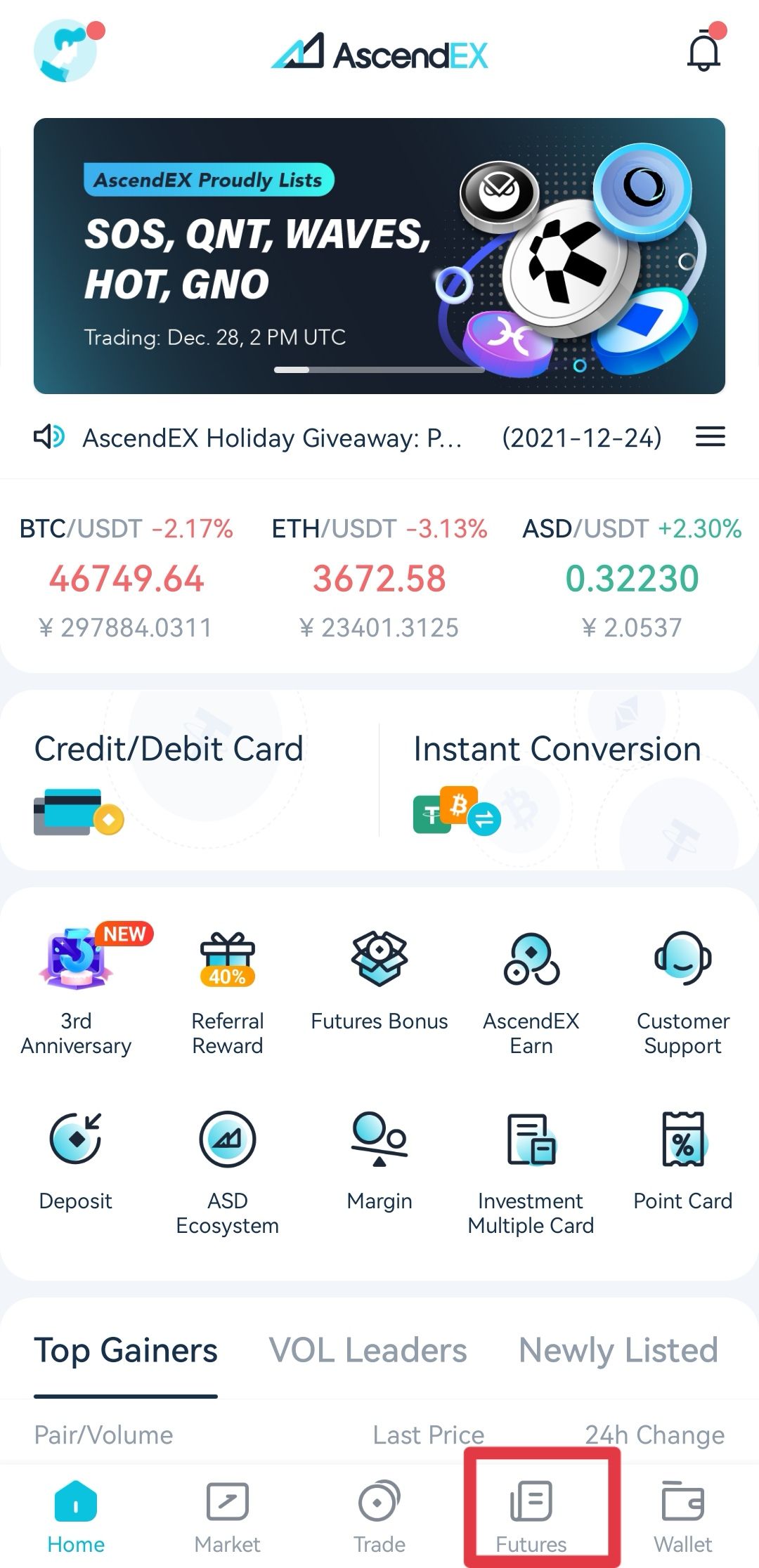 2. On the Futures Trading page, click the icon of "···" in the upper right corner.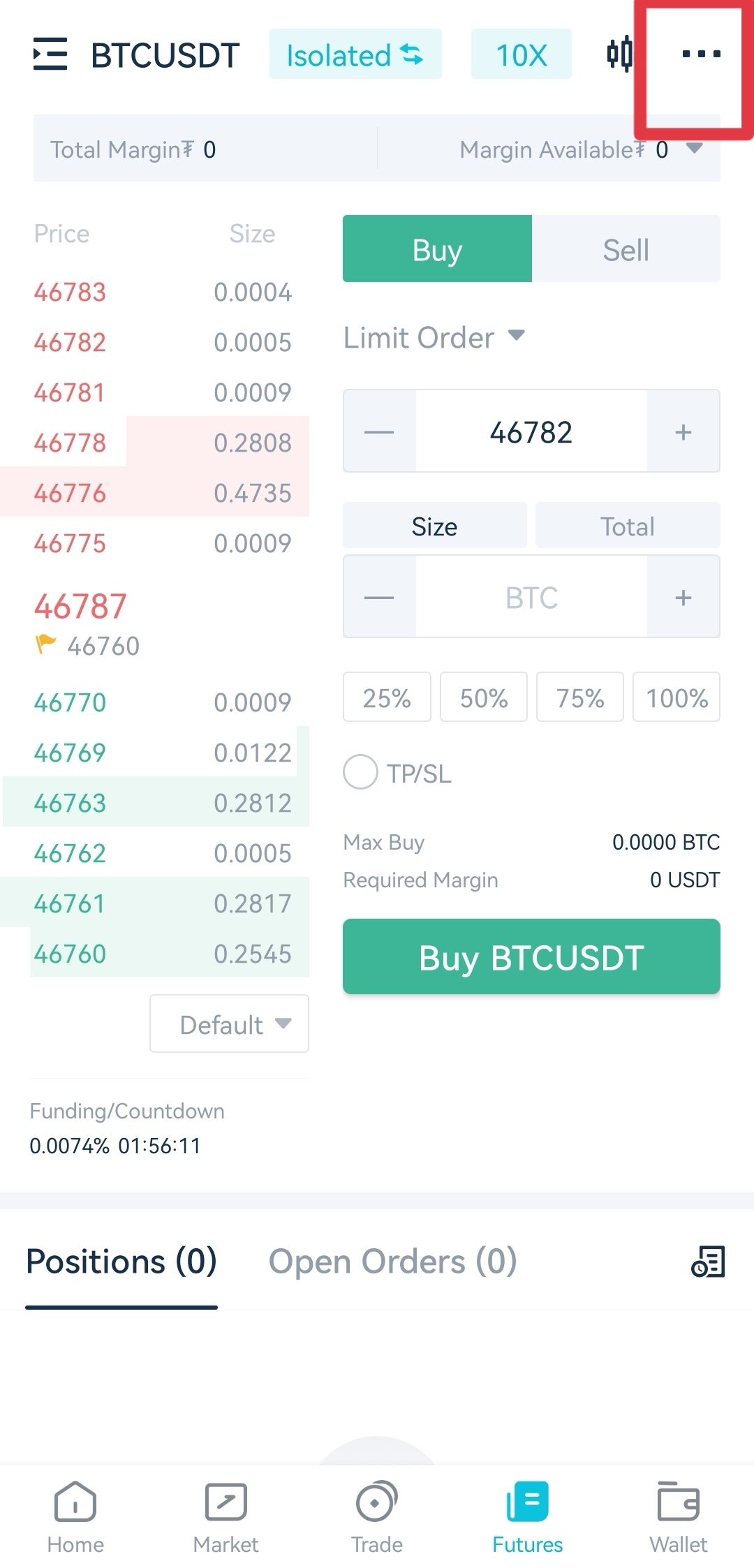 3. Click Funding Payment.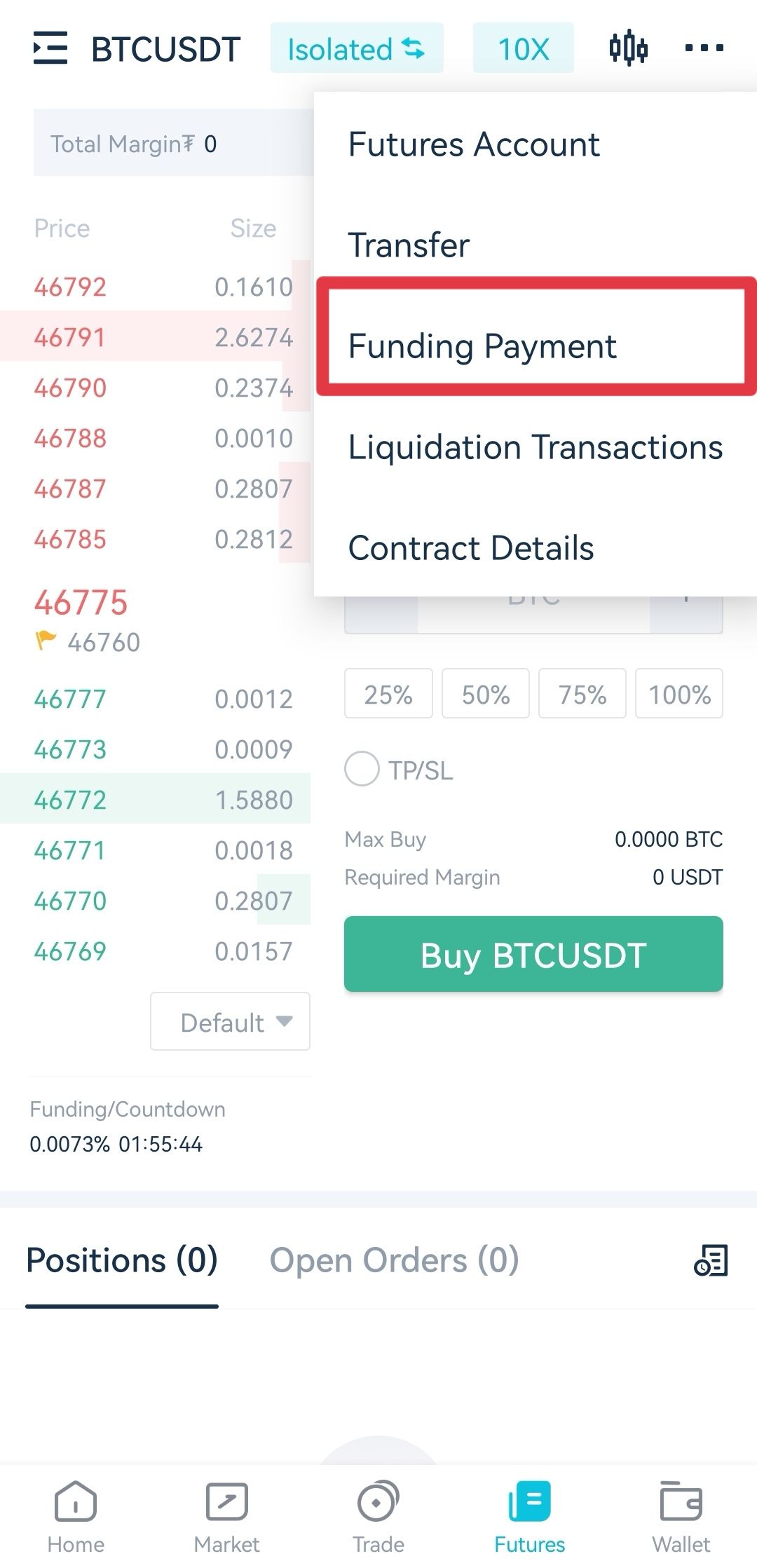 4. Users can check the payment history of futures orders in detail on the Funding Payment page.