REGISTER

OFFERS
A million dollars, every month
We're giving out one million bucks a month, every month, all year long. All you have to do to enter for a chance to win some of the sweet, sweet rewards is hold a coin—any coin—on our platform. Seriously. Get money while you make money.
Featured Offers
Complete tasks and earn SATs when you trade on AscendEX.
Mining Bitcoin has never been so easy, just sign up and stay active to start earning.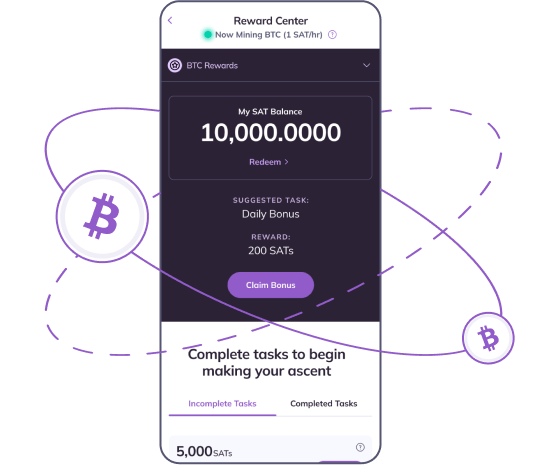 Make your way to the top with AscendEX
More ways to earn
With an industry-leading 50% interest rate, you won't be able to stop growing your holdings. ¹
Learn More
Made for everyone
Whether you're a first-time crypto investor or a battle-hardened trader, AscendEX has more ways to put your money to work.
Learn More
Simple & Secure
We'll handle the infrastructure—you just invest, trade, and earn. Access your assets anytime.
Learn More
¹*As determined by the average APY from all assets supported on AscendEX Earn.