In order to ensure the security of your account, the AscendEX platform comes with an account login device management function. With this function, you can access your account information regarding your account login device, as well as your login time, location, and IP address. Additionally, you can manage the login device and perform tasks, such as deleting the login authorization for a suspicious or out dated device to eliminate potential account security risks. Use the following steps to access the settings:
1. Navigate to the AscendEX website, click on your personal avatar at the top right of the homepage, and select Account Security from the drop-down list.

2. Enter the Account Security page and click Device Management at the bottom of the page, where you can view the information about the login device.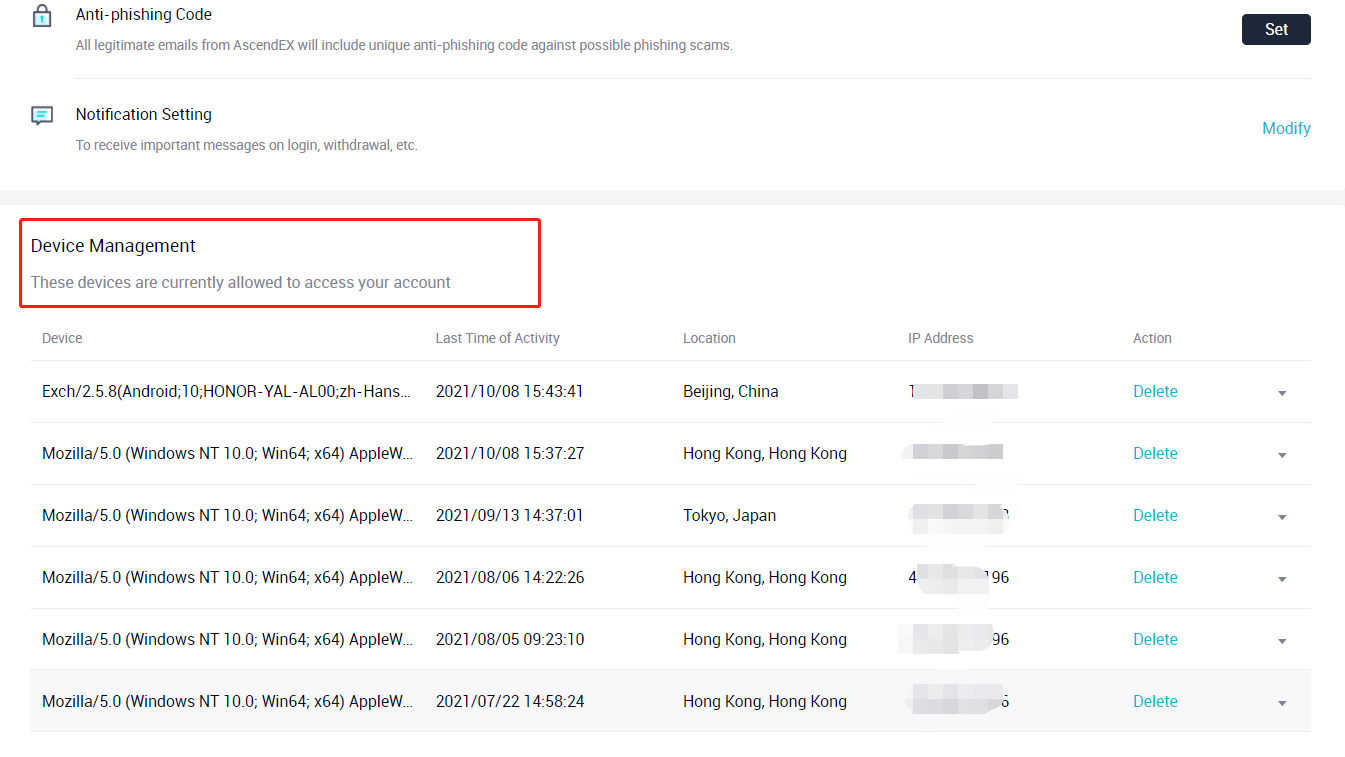 3. On the Device Management page, click the dropdown button on the far right of the corresponding login device information menu to view the device login record. You can also click Delete to cancel the login authorization for specific devices.