1. Visit AscendEX's official website (ascendex.com), click the

icon on the homepage and select Point Card in the drop-down menu.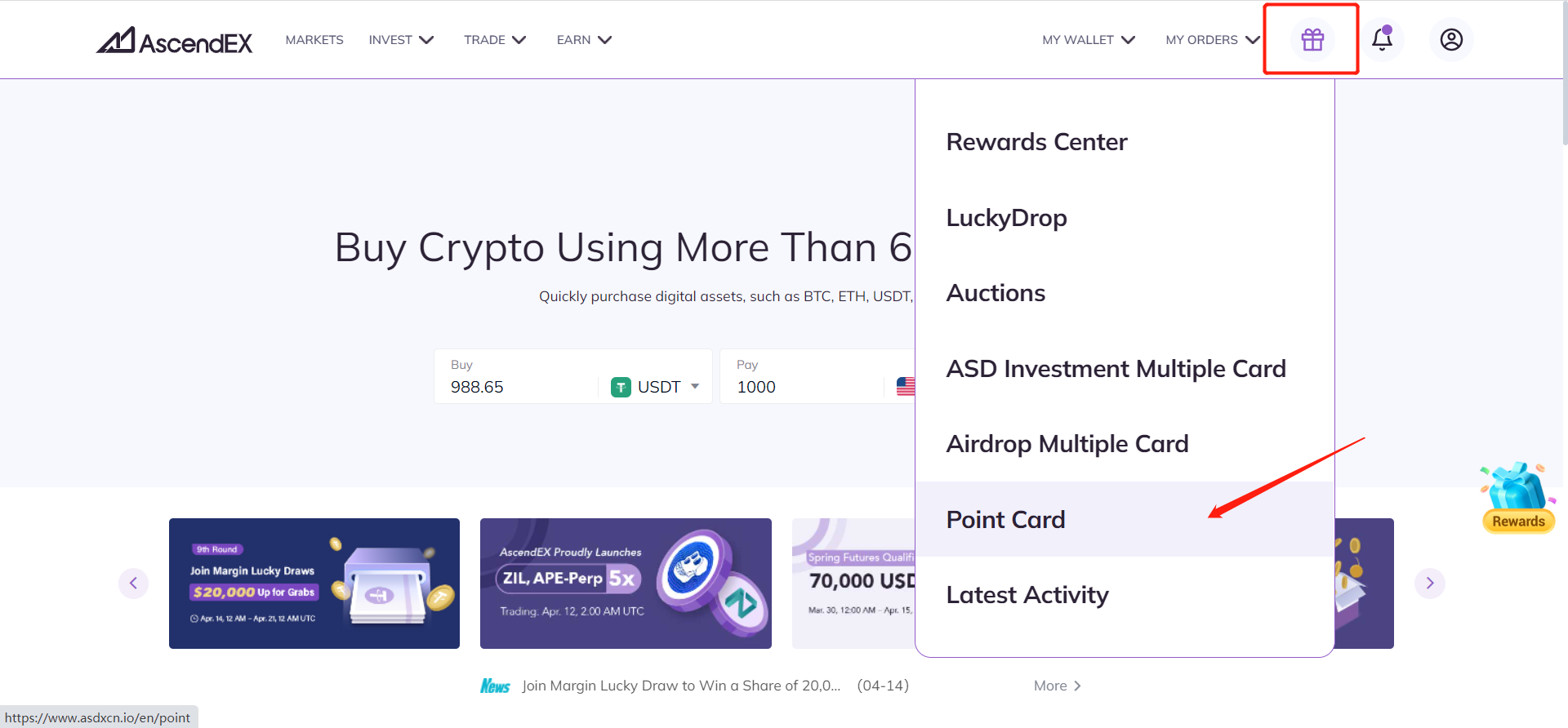 2. On the point card purchase page, you can check for the current price of a point card and the ASD available in your account balance. Enter the amount of point card(s) you want to buy and click on Buy Now.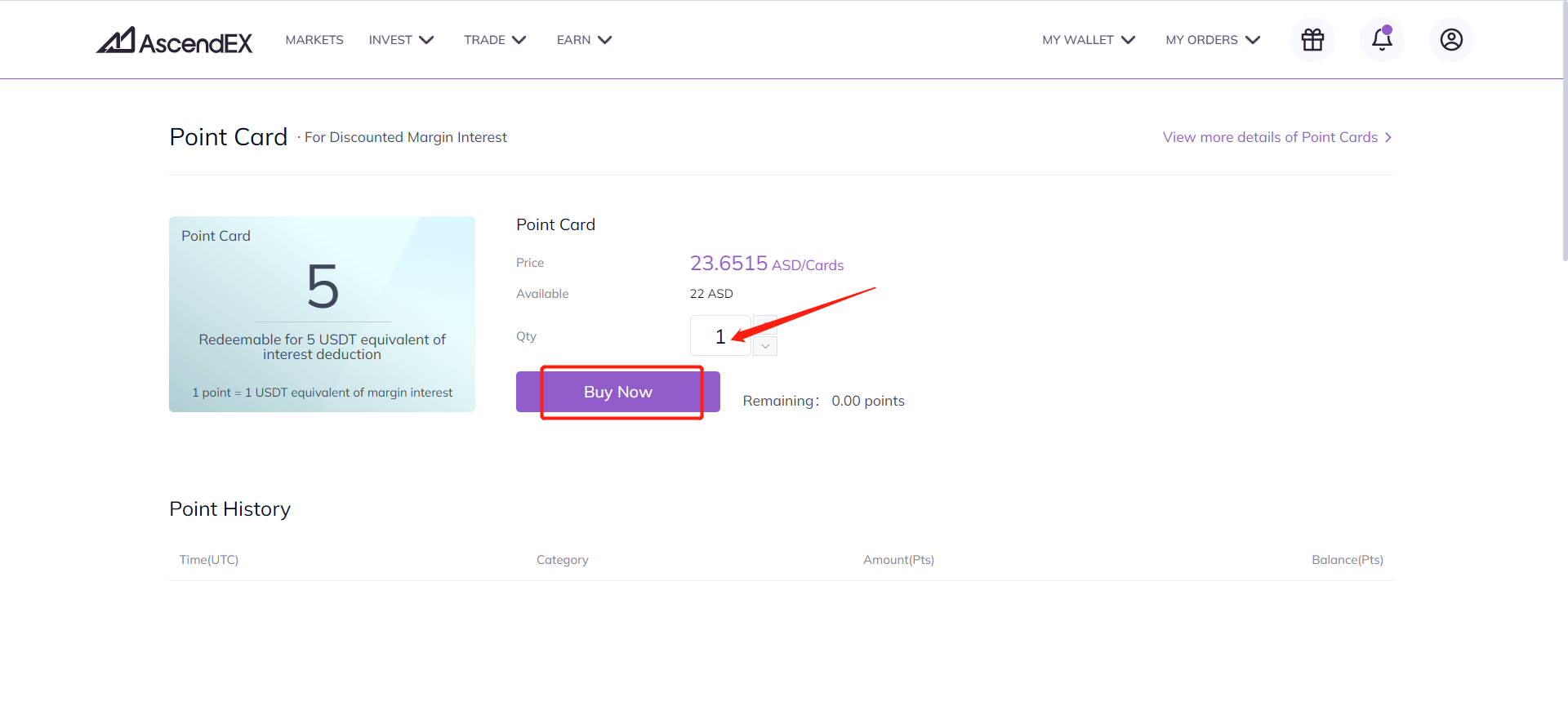 3. Upon purchase, you can check the Point Card history on the page, or click View More Details of Point Cards on the upper right of the page to learn the AscendEX Point Card rules.