1. Log into AscendEX's official website, click Invest on the navigation bar of the homepage, and click Credit/Debit Card in the drop-down menu.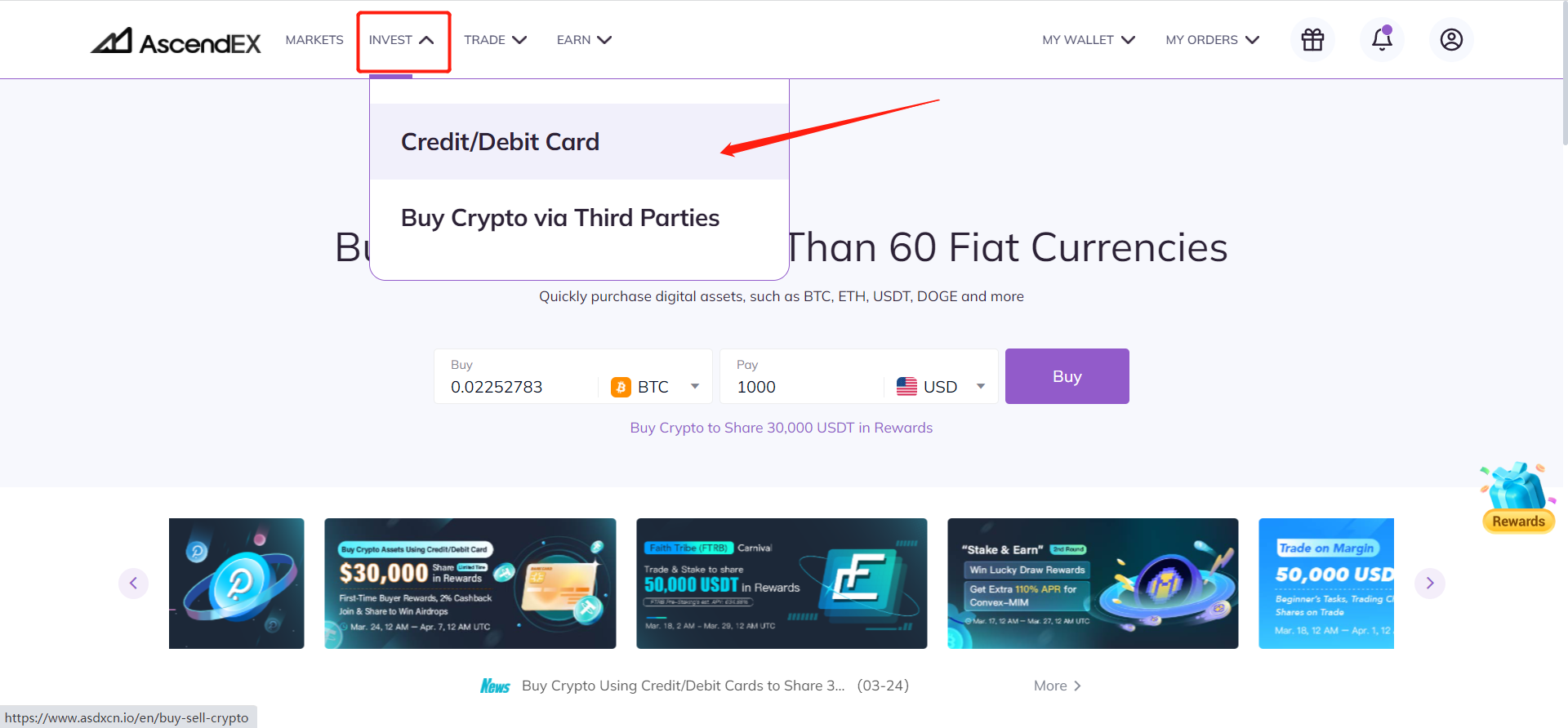 2. Users are required to verify their accounts before crypto purchases. To verify your account, click Identity Authentication on the buy crypto with credit/debit card page to get started. Learn more about how to verify your account here.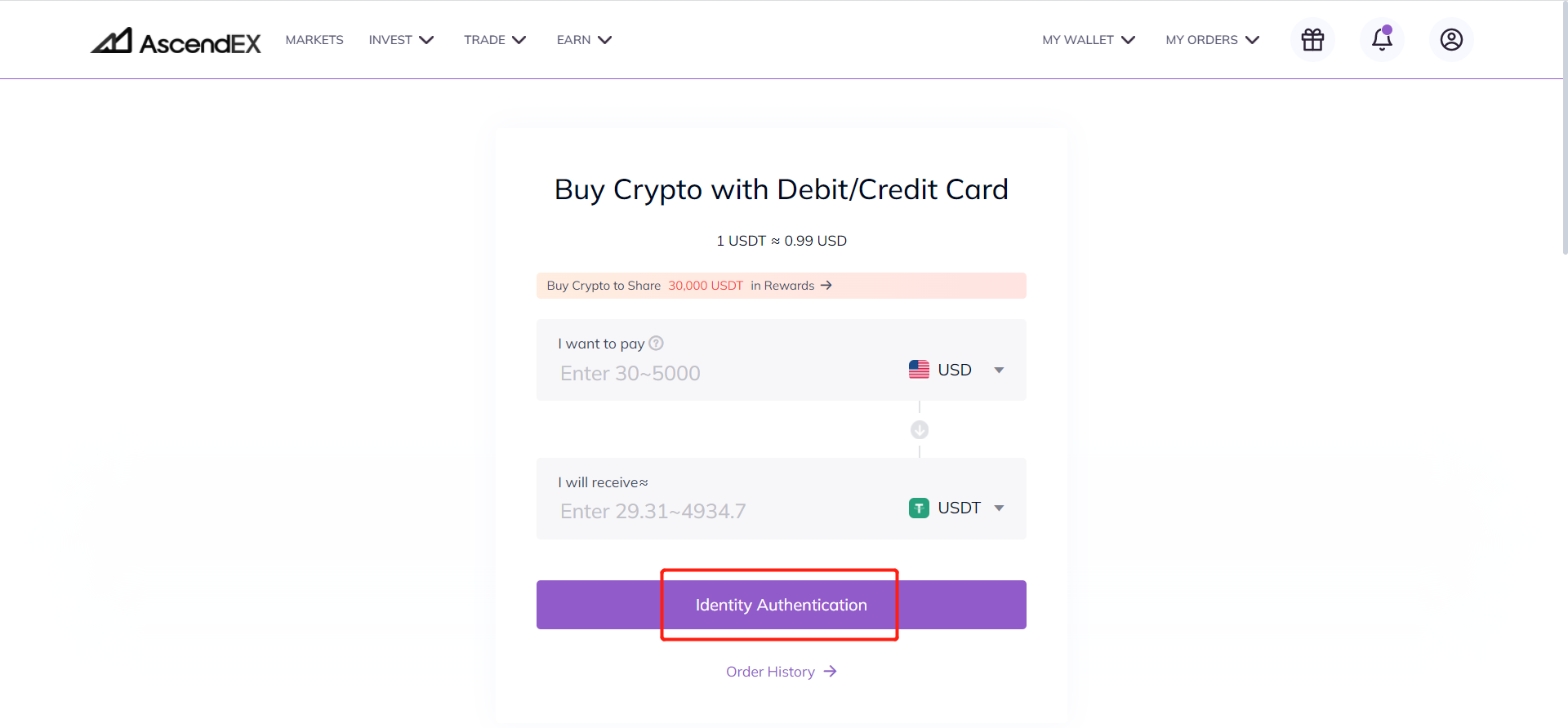 3. You can start buying crypto after the account verification. Click the del icons in the fiat payment and target token columns to select a fiat currency for payment and a token to buy. Then enter the fiat amount or token amount. Note, there are limits for both the fiat amount and token amount. Finally, click Buy.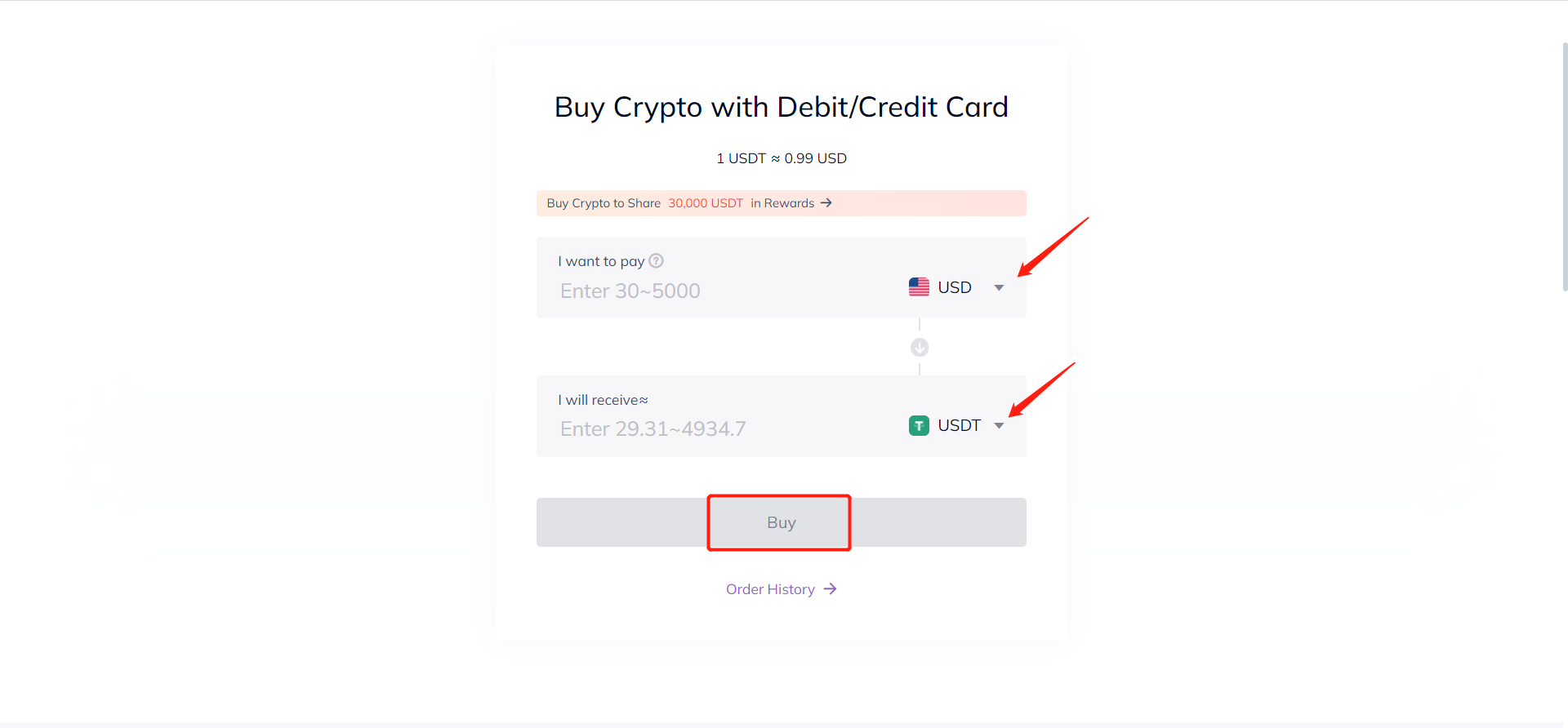 4. Press the Add a Credit/Debit Card button on the select a credit/debit card page to add a credit/debit card (if you haven't yet).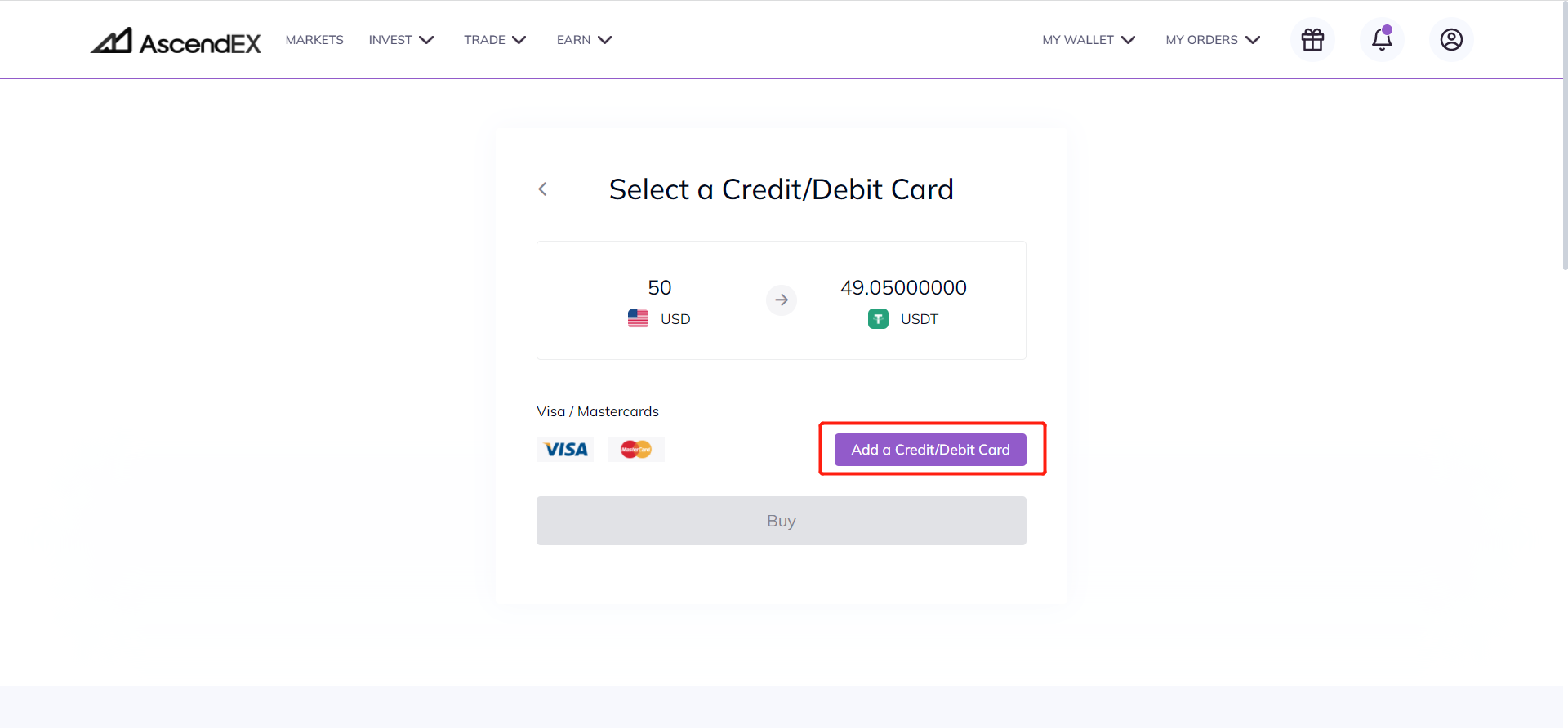 5. In the pop-up window, enter your name, card number, card expiration date and security code, then click Confirm.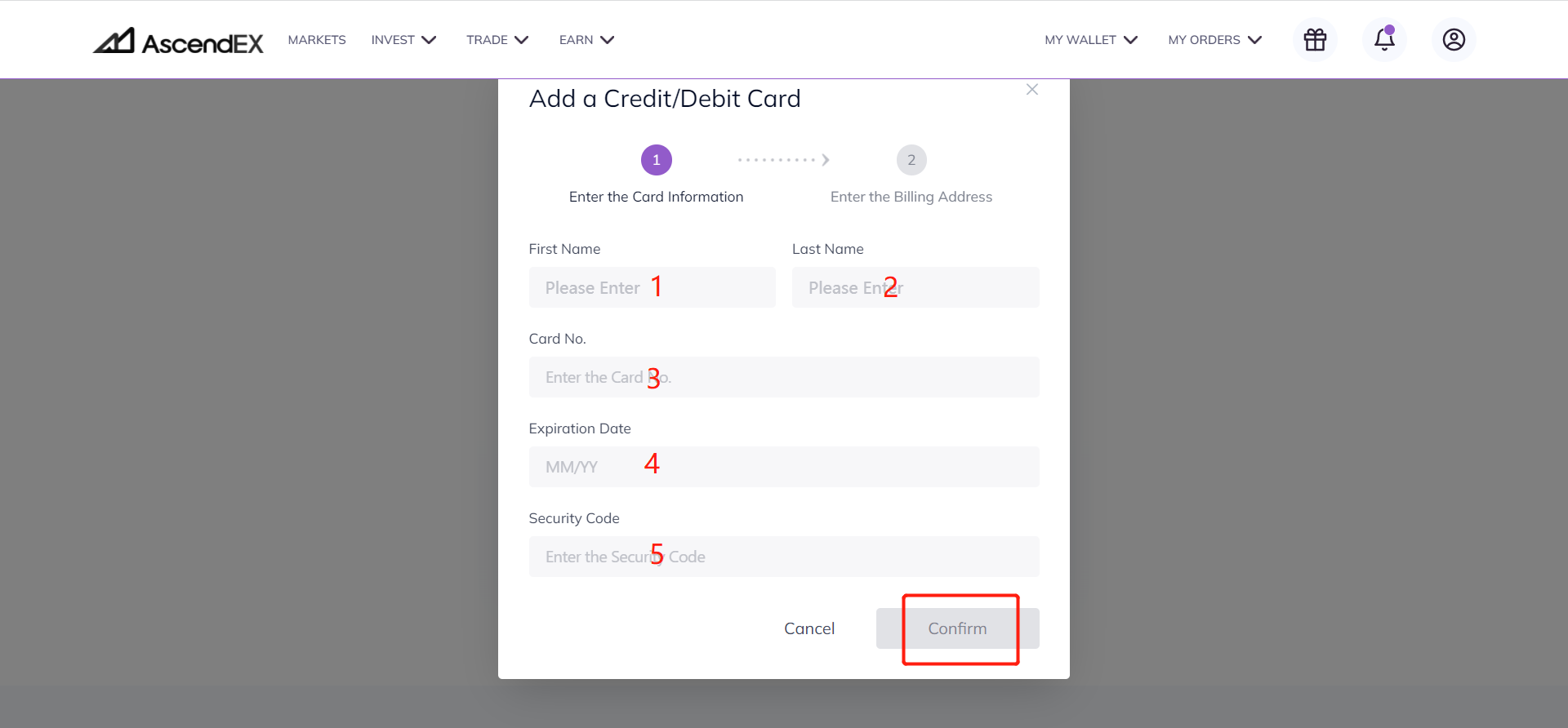 6. With a credit/debit card added, you can select the one for payment and click Buy.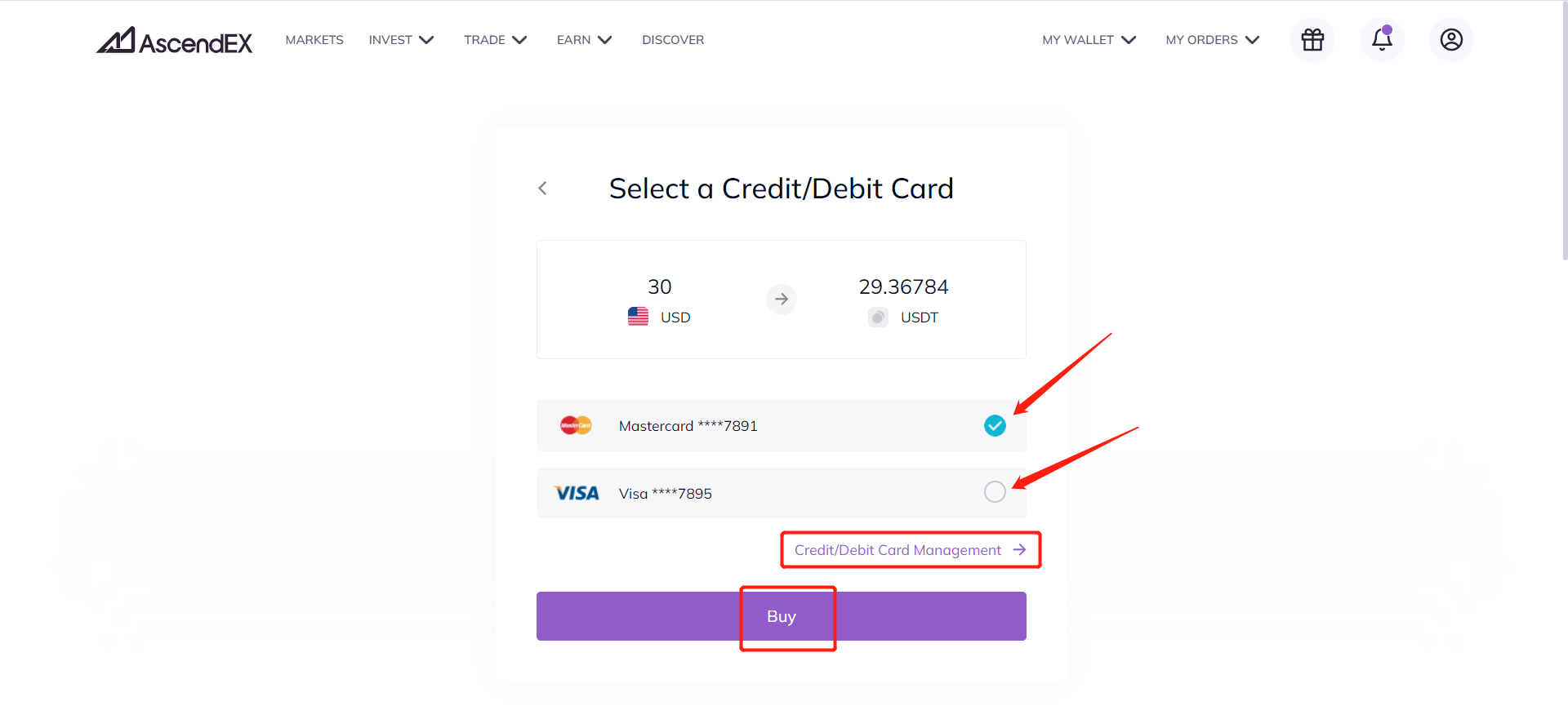 7. On the order confirmation page, make sure that the order information, such as payment method, est. receiving amount, fees and actual payment, is correct. Check the box if you read and agree to AscendEx's Terms of Use and Privacy Policy and click Confirm. Note, there is a 60-second countdown for the order confirmation.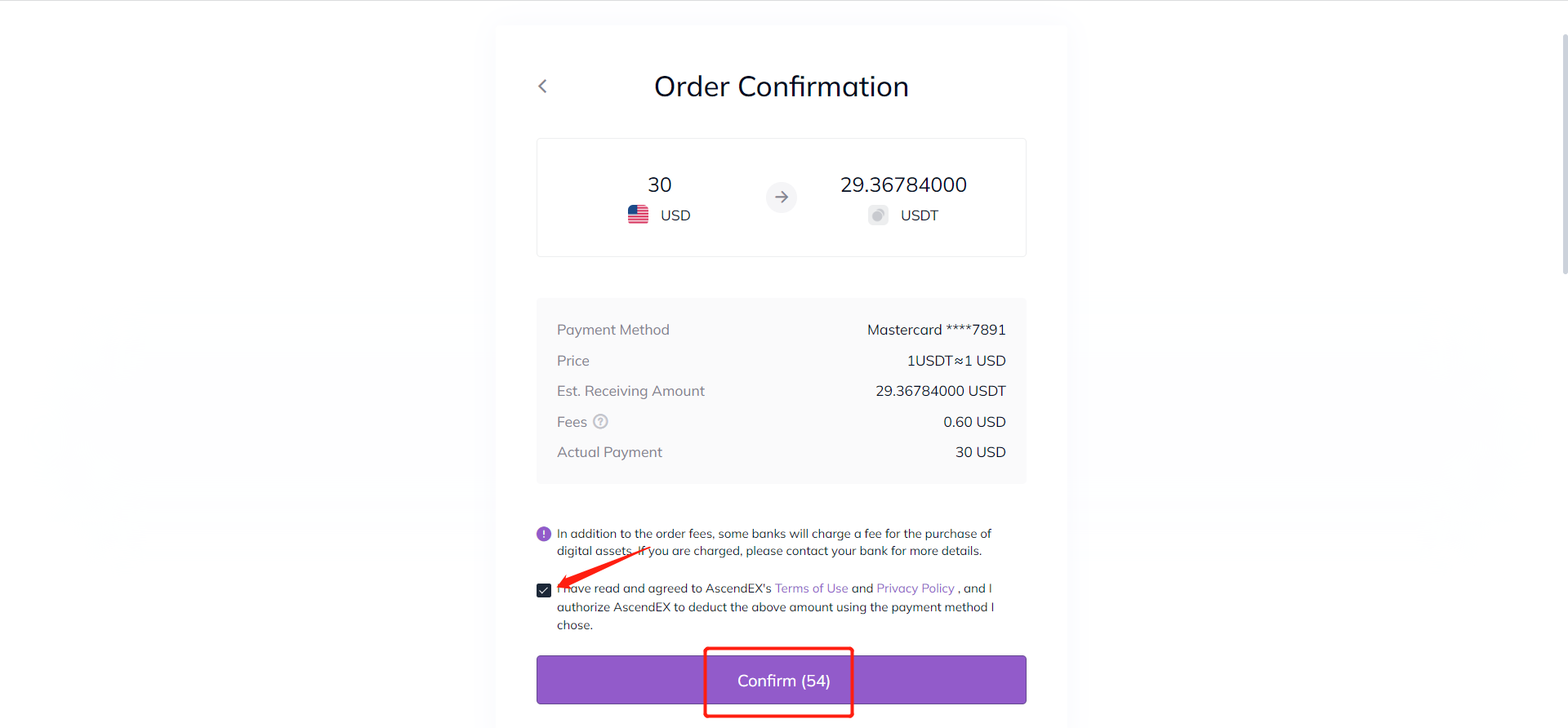 8. If you fail to confirm the order within the 60-second countdown, click Refresh to return to the order confirmation page.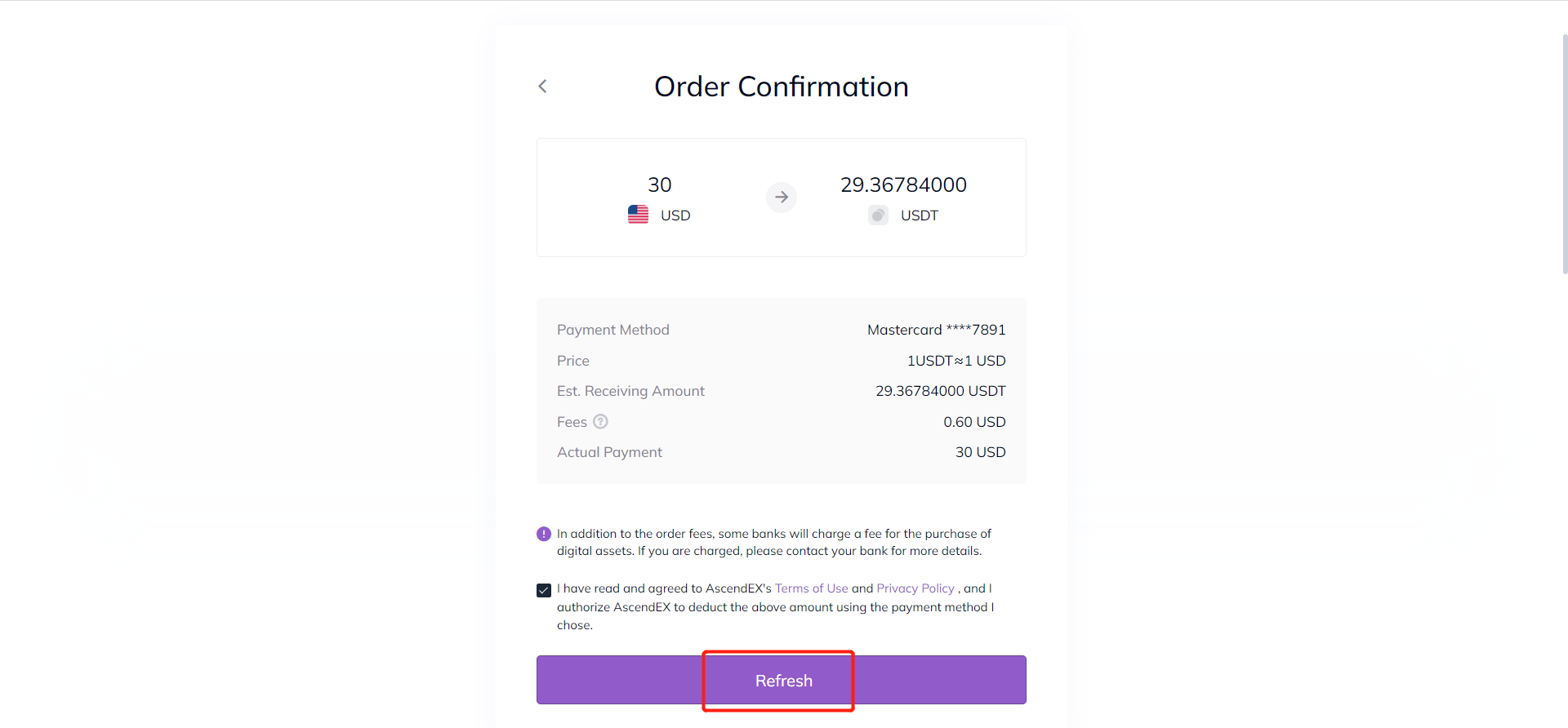 9. The crypto purchase will be completed upon order confirmation. You can click Order History for order details.