Something to remember:
"The willow submits to the wind and prospers until one day it is many willows—a wall against the wind. This is the willow's purpose."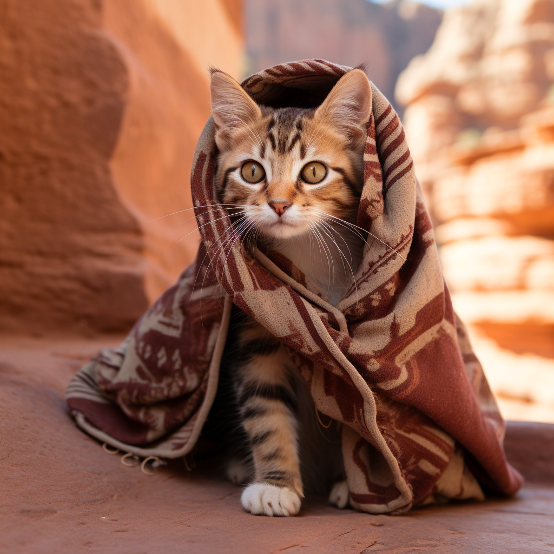 Week Ahead
What's driving markets?
Fed Meeting Minutes take a hawkish tone, sending equities lower and crypto markets spiraling

Market maker GSR announces restructuring and scaling back, causing liquidity to retreat from the market and accelerating the sell off

Heavy liquidations on Deribit, Binance, and other options derivatives exchanges drove selling, indicating that built up leveraged long interest from ETF-related optimism has largely been wiped out

Next ETF decision date: Blackrock's iShares Bitcoin Trust on September 2nd
Catalysts
Wednesday, Aug 23rd @4:30pm: NVIDIA reports earnings

Friday, Aug 25th: Fed Chair Jerome Powell speech @ Jackson Hole Economic Symposium
Major Headlines
Federal Judge grants the SEC's request to appeal decision in the case against Ripple. Both sides have previously indicated their intention to appeal Judge Torres' ruling that certain sales of XRP did not constitute sales of unregistered securities. Ripple technically has until September 1st to submit their appeal, and the SEC has until the following week on September 8th. The appeal process itself will not affect proceedings with other parts of the case, such as the allegations against Ripple executives Brad Garlinghouse and Chris Larsen that they raised $1.3B in an unregistered securities offering. However, if the SEC wins an appeal here, a 2nd circuit judge will likely grant a "stay" which would hit the pause button on the other aspects of the case until the appeal is fully resolved.
Charts
August 17th saw $182m in long liquidations within 12 hours across the top 8 centralized derivatives exchanges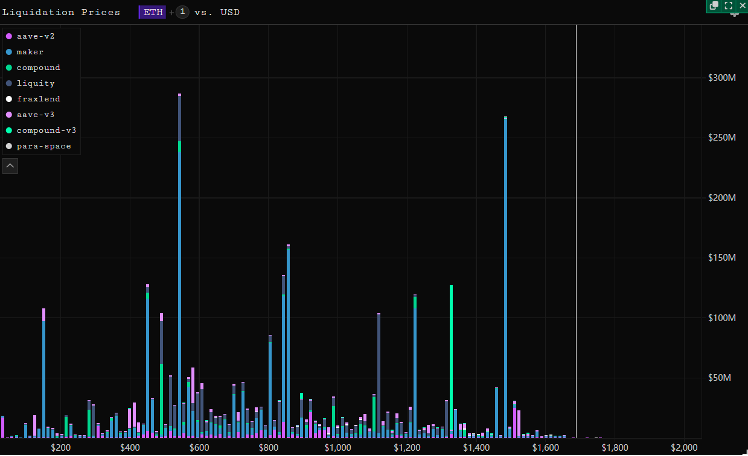 DeFi liquidations reached over $75m within the same period of time, with the majority concentrated in the MakerDAO protocol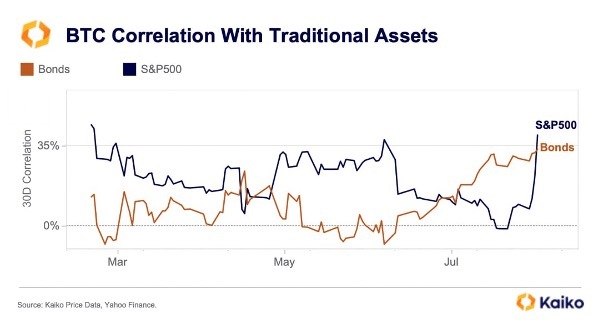 BTC price correlation with US equities and investment grade bonds has spiked back to nearly 40% this month after consistent declines in 2023. This indicates that as volatility has left crypto markets, major macroeconomic events have taken over as the primary driving force behind price action when it does occur
Research Content
Disclaimer: AscendEX and its affiliates do not provide financial, legal, tax or accounting advice. This material has been prepared for informational purposes only, and is not intended to provide, and should not be relied on for, financial, legal, tax or accounting advice. This does not constitute an offer to issue or sell, or a solicitation of an offer to subscribe, buy, or acquire an interest in, any securities, financial instruments or other services, nor does it constitute a financial promotion, investment advice or an inducement or incitement to participate in any product, offering or investment. You should consult your own financial, legal, tax and accounting advisors before engaging in any transaction.
This material is not intended for distribution to, or use by, any person or entity in any jurisdiction or country where such distribution or use would be contrary to law or regulation, or which would subject AscendEX to any registration requirement within such jurisdiction or country. Information provided by AscendEX and other sources in this material is believed to be accurate and reliable when placed in the material, but we cannot guarantee it is accurate or complete or current at all times.